Pumpkin Shannon Shares New Photos Of 'Sweet Babies' After 'Road To Redemption' Finale
KEY POINTS
Pumpkin Shannon shared new photos of her four children on Instagram
Some snaps showed newborn twins Sylus and Stella lying side by side
Other photos featured baby Bentley creating a mess with a blue cake
Lauryn "Pumpkin" Shannon has shared a series of photos featuring all of her children, including newborn twins Sylus Rae and Stella Renae, after her family's reality show ended.
The 22-year-old "Mama June: Road to Redemption" star took to Instagram Monday to upload several snaps of her four kids. Some of the pictures showed little Sylus and Stella lying on their bed side by side, sporting "little brother" and "little sister" onesies, respectively.
A few featured 1-year-old Bentley Jameson creating a mess with a blue cake on his high chair. There were also snaps of 4-year-old Ella Grace posing outdoors.
"Photo dump with my sweet babies [red heart emojis]," Pumpkin wrote in the caption.
The post was quickly met with a flurry of compliments and positive messages for Pumpkin and her husband Josh Efird, 26, who also recently got sole physical custody of Pumpkin's sister Alana "Honey Boo Boo" Thompson, 16.
"Congratulations to you both!!!!! Your family is beautiful, and I commend you and your husband on how you are helping your siblings," one fan wrote.
"All your children are beautiful. Baby Bentley is too adorable with that curly, red hair," another commented.
"You are doing [an] amazing job, Mama Pumpkin. I love watching you and the little fam," a third user added.
Pumpkin's post comes three days after "Mama June: Road to Redemption" Season 6 aired its finale episode, in which she and her mom, Mama June Shannon, 42, came face to face to settle Alana's custody and child support.
When Pumpkin and Mama June showed up in front of the former's new lawyer to discuss Alana's child support, the younger Shannon was shocked after the controversial matriarch suggested that she would rather have Pumpkin adopt Alana than pay for child support.
"I can't even believe the words coming out of mama's mouth. The fact that she would rather me adopt Alana and she be physically mine, never yours and you never have any responsibility ever than give me some type of money. Make it make sense," Pumpkin said in a confessional in response to Mama June's suggestion.
In the end, Pumpkin was granted sole physical custody, and the court ordered Mama June to pay $800 monthly in child support until Honey Boo Boo turns 18.
There's no word yet if We TV will renew "Road to Redemption" for Season 7. But there were rumors that Pumpkin and Alana could be getting their own reality show without Mama June. However, International Business Times could not verify this information.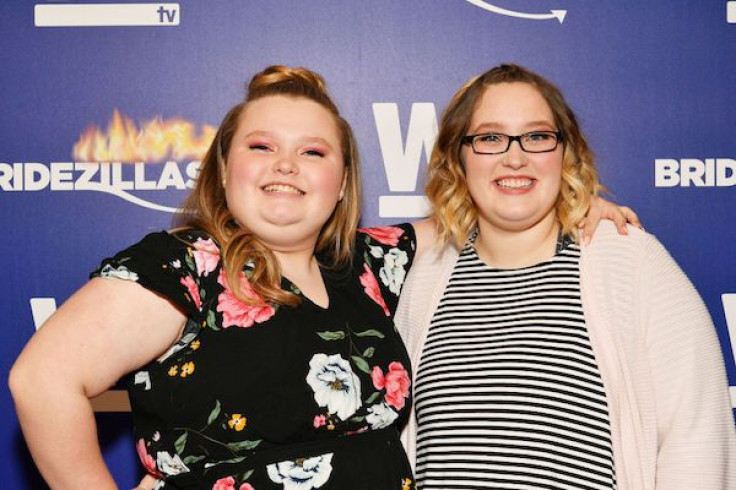 © Copyright IBTimes 2023. All rights reserved.