QAnon's Last Stand? Capitol Police Step Up Security For March 4 Prediction
The Capitol Police are preparing for the worst ahead of Thursday, March 4, the date QAnon believes Donald Trump will reclaim the presidency. Officials say they "are taking the intelligence seriously" and worry extremists could seek to recreate the riots of Jan. 6.
Capitol Police announced Wednesday they have information that an "identified militia group" might be plotting to break into the Capitol Building. The Capitol Police are remaining vague on what exact measures are being taken to prepare, but assure the public they're on high alert.
"Based on the intelligence that we have, the department has taken immediate steps to enhance our security posture and staffing for a number of days, to include March 4," read a statement released Tuesday. "The department has communicated our enhanced posture as well as the available intelligence for the entire workforce."
QAnon has long been discredited for its many false claims. Among other conspiracies, QAnon has promoted the idea that Trump has taken action against a shadowy cabal of Satan-worshipping cannibalistic pedophiles. Included in this cabal are Hillary Clinton, Tom Hanks and Pope Francis, among many others. There have been reports that the movement is losing some of its followers after failed premonitions ahead of the Jan. 20 inauguration of President Joe Biden.
But QAnon and other right-wing extremist groups continue to receive more attention from federal law enforcement. The movement's participation in the Capitol riots prompted reviews of federal security measures and expanded investigations into potential right-wing threats.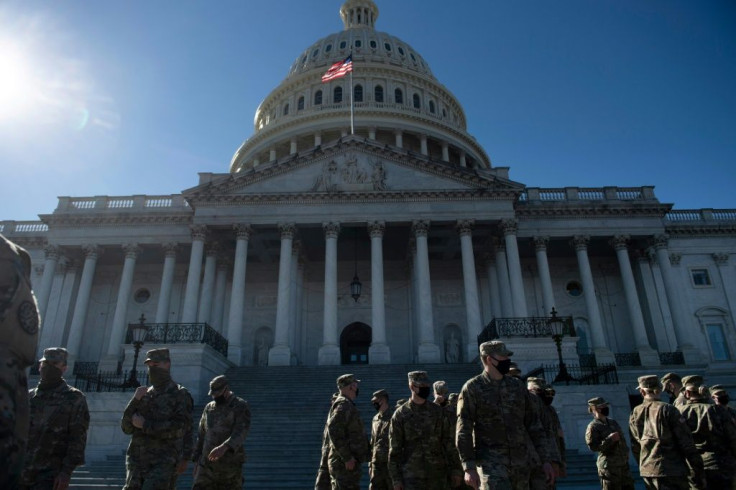 The date of March 4 was settled on by many QAnon adherents as the secret, true Inauguration Day. The date was the actual Inauguration Day prior to 1933, making it a natural location to move the goalposts to for the conspiracy-based movement.
ABC News reported that the Department of Homeland Security distributed a document Monday as to how the threat of domestic terrorism stemming from "violent anti-government or anti-authority narratives, periods of prolonged civil unrest and conspiracy theories" will persist through the year and "could escalate to include targeting of critical infrastructure." In late January, the department also issued a warning over violent extremists' threats "with objections to the exercise of governmental authority and the presidential transition."
The Capitol Police and FBI have been called by Congress to account for the failings of Jan. 6. FBI Director Christopher Wray testified Tuesday that his agency had been aware of the threat but only sent a single document warning local authorities. He's promised to conduct a review of how the FBI handles potential domestic terror threats.
The military is also dealing with right-wing extremism in its ranks, a problem serious enough to prompt a 60-day stand-down order.
© Copyright IBTimes 2023. All rights reserved.