Qsymia: When It Will Be Available, Possible Side Effects And How Much Weight You Could Potentially Lose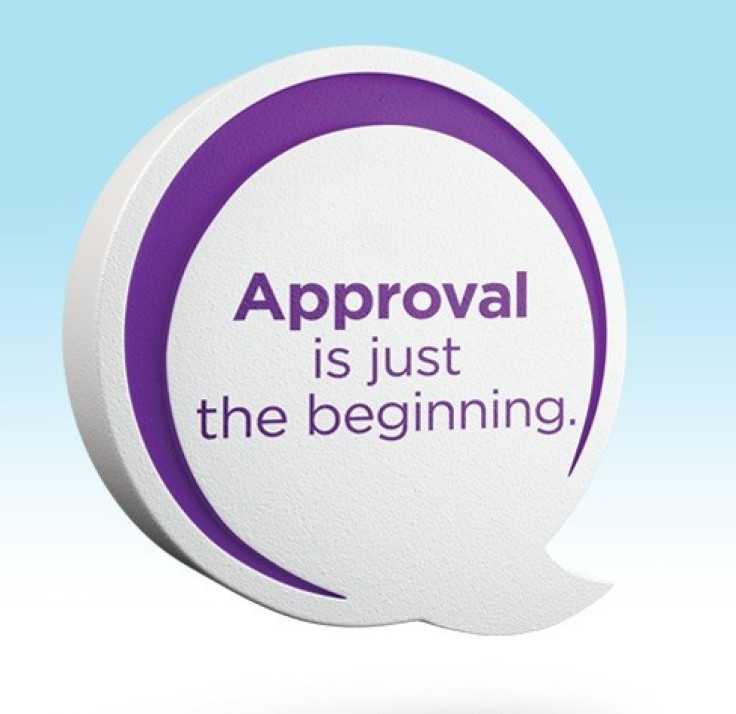 In an effort to reduce the rate of obesity in America, the FDA has approved yet another weight-loss pill. Qsymia, which was given the thumbs up on Tuesday by the Food and Drug Administration, is considered by doctors to be the most safe and effective therapy in a new generation of anti-obesity pills.
The agency has reportedly cleared Vivus's latest weight-loss drug for adults who are obese or overweight and have at least one weight-related condition such as high blood pressure, diabetes or high cholesterol.
Qsymia is the first FDA-approved once daily combination treatment for patients struggling with obesity, Peter Tam, President of VIVUS, said in a statement.
The degree and severity of obesity and the lack of effective pharmacological interventions that we face as a society were two primary reasons for the development of Qsymia. We are pleased with FDA's decision today because patients and physicians now have another treatment option available to them. It is expected that Qsymia will be available in the fourth quarter of 2012.
Time magazine is reporting Qsymia to be the second weight loss drug approved by the FDA in less than a month, following Arena Pharmaceutical's pill Belviq in late June. Previously the agency had not approved a new drug for long-term weight loss since 1999.
The speedy approval is reportedly in response to U.S. obesity rates nearing 35 percent of the adult population. As a result, many doctors have called on the FDA to approve new weight loss treatments.
According to multiple studies, patients taking Qsymia for a period of one year lost 6.7 percent of their body weight in one study and 8.9 percent in another study, the FDA said.
Qsymia, while being marketed as the latest innovation in weight-loss drugs, is actually just a combination of two older drugs that have long been proven to help with weight loss: phentermine and topirimate.
Phentermine is a stimulant that suppresses the appetite, and has long been used for short-term weight loss. Topiramate is an anticonvulsant, sold by Johnson & Johnson as Topamax, that makes people feel more satisfied after eating.
As with any pharmaceutical, Qsymia does come with a number of possible side effects, including increased heart rate, increased risk of suicidal thoughts or behavior and development of eye problems, such as glaucoma (an increased pressure in the eye due to fluid blockage).
People who take Qsymia also run the risk of having difficulty with attention and concentration, memory and word-finding.
While all of the above are unlikely to occur, Vivus notes the most common side-effects to be tingling in the hands and feet, dizziness, change in taste, trouble sleeping, constipation, and dry mouth.
Aside from the drug itself, general weight-loss may increase the risk of low blood sugar in patients with type 2 diabetes mellitus treated with insulin.
We believe this is going to mark a new beginning for many patients in that they will have an effective oral treatment to achieve double-digit weight loss,Vivus president Peter Tam said in an interview with the Associated Press.
According to Time, Vivus had originally planned to market the drug under the brand name Qnexa. However, FDA regulators ordered the company to change the name to avoid potential confusion with similar sounding drugs.
© Copyright IBTimes 2023. All rights reserved.
FOLLOW MORE IBT NEWS ON THE BELOW CHANNELS