Queen Elizabeth, Prince Charles Didn't Support Meghan, Harry's Worldwide Philanthropic Charity Plans
Queen Elizabeth II and Prince Charles allegedly did not support Prince Harry and Meghan Markle's philanthropic charity plans.
One netizen took to Quora and asked why the Queen and the Prince of Wales did not support the Duke and Duchess of Sussex's plans to operate a worldwide philanthropic charity outside the royal family. The inquiry received mixed reactions from the royal fans.
According to Vinatha Madhavan, the main reason could be the Sussex philanthropy brand being independent from Buckingham Palace. When this happens, the Susssexes would have their own staff and the Queen would not even get the couple to adhere to simple royal protocol.
Meanwhile, Kate Repko believed that it's just right for the Queen and the Prince of Wales to not support it. The Duke and Duchess of Sussex received their income from the Queen, so they should work for her.
"The Sussexes' work needs to be in support of the Royal Family, and in particular, of the Monarch. You don't get to receive an income from ABC Corporation and then focus your work efforts on something else," Repko wrote.
"Every country they visit, every hospital wing they open, every plaque they unveil, every hand they shake, they are doing on behalf of the Monarch. The British Royal Family already is a global brand."
Meanwhile, Sue McCune Martin, who observes, reads and studies the British royal family, stated that there's a simple reason and that's because the Sussexes are not allowed to surpass the Queen and the heir apparent. She added that Prince Harry is one of the most popular members of the royal family and with his charisma and wife, they are heading to becoming more popular than the monarch. However, it's a protocol that "one does not surpass the Queen."
Earlier this year, the Queen also vetoed Prince Harry and Markle's bid to have an autonomous household. The Duke and Duchess reportedly wanted to have total royal freedom after they separated from Prince William and Kate Middleton.
Instead of allowing them to operate on their own, the Queen adopted them under the Buckingham Palace's supervision. According to Angela Mollard, it was due to Markle's celebrity status.
"So, the Queen obviously gets number one spot, then Prince Charles and then, of course, Prince William," Mollard said.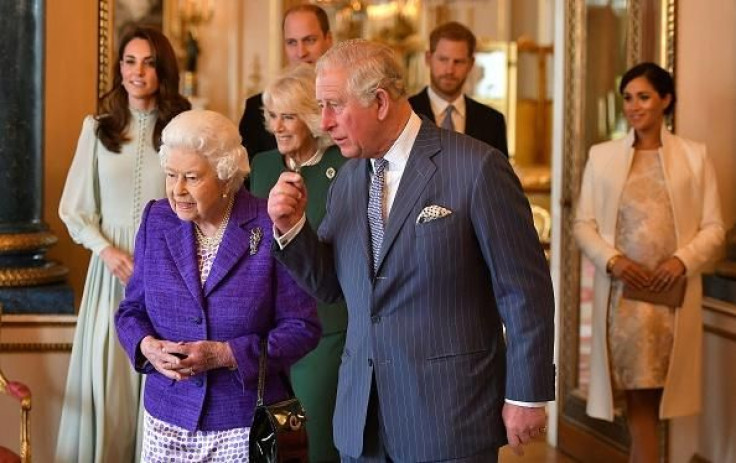 © Copyright IBTimes 2023. All rights reserved.