Queen Elizabeth Puts Kate Middleton In 'Very Difficult Position' With This Demand
Queen Elizabeth II put Kate Middleton in a very difficult position because of a particular demand.
The Queen reportedly had grave concerns about Middleton before Prince William proposed to her. One of the things that bothered Her Majesty about the Duchess of Cambridge is her lack of job and identity. However, by expecting too much from Middleton on this matter, the monarch was only making things difficult for her. Middleton on her end was trying to do her part while being careful not to abuse her connection with the royal family.
"The Queen wanted Middleton to get a full-time job," Vicky Ward wrote.
"In fact, she was quietly working, as her lawyer Gerrard Tyrrell confirms. She has been getting up each morning in Bucklebury, driving to the Party Pieces office in Reading, and, according to Hello! magazine, putting together the catalogues for her parents' company. Adam Helliker says he heard she was taking a technology course to learn how to make digital catalogues, which Tyrrell confirms is correct."
Ward added that those were the only jobs Middleton felt safe doing and she didn't think it was necessary to inform the British media about it. Middleton actually received job offers from Russian oligarchs and fashion designers but declined.
"If she goes out and works, she'll be accused of abusing her connections—or of being used.… What can she do? She's in a very difficult position," Ward said.
On the other hand, Queen Elizabeth II did not worry about this matter owhen it came to Meghan Markle. Prince Harry's wife has an impressive background and expertise. The Duchess of Sussex had a thriving career as an actress before joining the royal family.
Markle's induction was rather swift compared to Middleton's. Unlike the Duchess of Cambridge, the former "Suits" star was well-prepared to handle her royal duties and responsibilities.
In related news, Prince William and Middleton were slammed by Markle's fans for not defending her from her bashers. Markle's supporters accused the Duke and Duchess of Cambridge of profiting from the hatred Markle receives.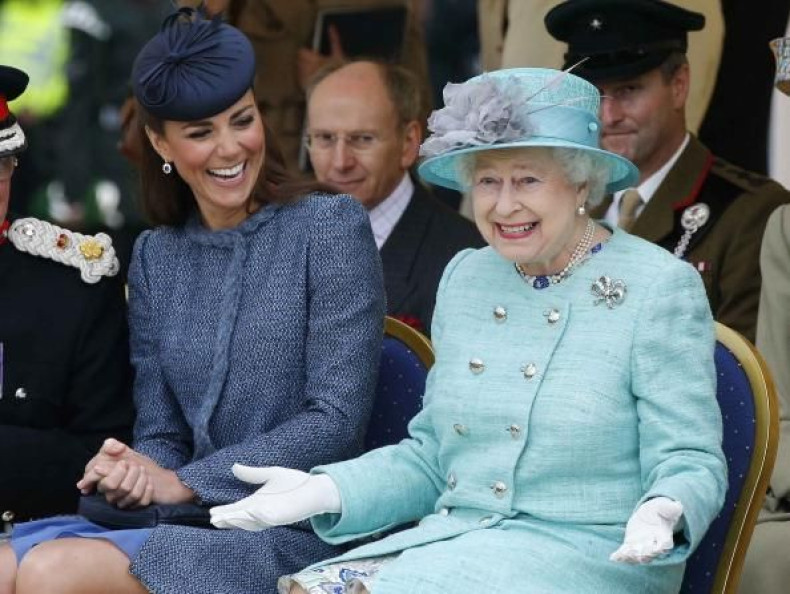 © Copyright IBTimes 2022. All rights reserved.