Queen Elizabeth's Bizarre Christmas Tradition: Monarch To 'Weigh' Kate Middleton, Prince William After Holiday Lunch
KEY POINTS
Queen Elizabeth usually asks her Christmas lunch guests to weigh themselves
The bizarre tradition dates back to the early 1900s and is done to check if the guests are well-fed
The royal family has several Christmas traditions, including the exchange of cheap "joke gifts"
Queen Elizabeth II is expected to reunite with the members of the royal family for their annual Christmas celebration, which includes a bizarre tradition.
The royal family celebrates Christmas at the Queen's Norfolk estate in Sandringham. Interestingly, the get-together includes an odd practice that every member has to follow, according to Page Six.
Ingrid Seward shared the bizarre practice with Grazia in 2018. According to the editor-in-chief of Majesty magazine, the Queen typically asks each of her guests, including the Duke and Duchess of Cambridge, to "weigh themselves" when they arrive using a set of antique scales. The guests are reportedly weighed to ensure that they are "well-fed" as they feast at the Queen's home.
The outlet noted that the tradition dates back to King Edward VII's reign in the early 1900s. It has continued for decades because it applies to all members of the royal clan.
As for the royal family's traditional celebration, they first enjoy turkey with all the trimmings. In the afternoon, they enjoy tea with a "gargantuan iced cake." To make room for their lavish afternoon tea, the royals would walk the grounds of the Sandringham estate. Then, they will gather for a "candlelit dinner in the dining room" in the evening. The guests will enter the dining room in order of seniority and they will don paper hats except for the Queen.
The Queen also makes sure that her beloved corgis will enjoy the season by giving them special treats. Former royal chef Darren McGrady said Her Majesty's dogs are served a special Christmas meal using the freshest local produce.
"Even the corgis — there were 12 when I was a chef — have individual menus, usually involving a rotation of fresh rabbit, beef or chicken with rice and cabbage," McGrady shared. "We'd jokingly refer to the footmen responsible for the dogs, both named Paul, as 'Doggy One and Doggy Two.'"
The royal family members also exchange Christmas gifts and the Queen has three strict rules for this. First, no one should open their present until Prince Philip would permit them. The late royal used to supervise the proceedings and it would be the royals' first Christmas without him after he passed away in April. Second, every present should be a cheap "joke gift." And lastly, the cheaper the gift, the better. The royal family exchanges gifts at exactly 6 p.m. on Christmas Eve in the red drawing room at Sandringham.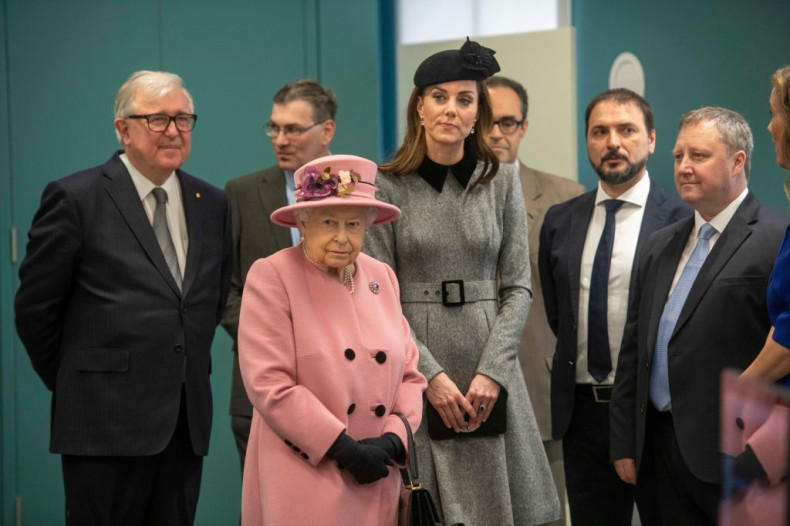 © Copyright IBTimes 2022. All rights reserved.