Queen Elizabeth's Shocking Reaction To Kate Middleton's Royal Wedding Dress: 'Horrible, Dreadful'
Queen Elizabeth II had a shocking reaction to Kate Middleton's wedding dress.
In the 2012 documentary "William and Kate: The First Year," the show reveals how the Queen and the Duchess of Cambridge were given a sneak preview of Middleton's silk bridal gown in an exhibit. However, the Queen wasn't pleased with what she saw.
"It is horrible, dreadful!" Queen Elizabeth II said at the sight.
"[It was] just fantastic to see the Queen just talking normally and say what she thought rather than what the spin-doctors thought she ought to be saying," Daily Express royal correspondent Richard Palmer said of the Queen's reaction upon seeing the dress.
However, according to royal Tim Ewart, the Queen's reaction wasn't about how the dress was designed but how it was presented in the exhibit. Middleton's gown was put on a headless mannequin and had a ghost-like appearance.
Middleton's Alexander wedding dress was designed by Sarah Burton and her team. According to Mandy Ewing who was part of the team, the experience was very exciting and everyone involved loved working on Middleton's gown because it was a "lifetime opportunity."
She also shared how they kept the project a secret as royals don't announce who design their bridal gown ahead of their big day. She added that they knew who the wedding dress they were working on was for and it was all over the news but nobody knew who was doing it.
"We knew who it was for, but it was very secret - we had net curtains up and cleaners were not allowed into the room and the code on the door was changed," Ewing shared.
On the other hand, Middleton's sister-in-law Meghan Markle opted for a Givenchy gown when she walked down the aisle to marry Prince Harry. Just like the Duchess of Cambridge, the Duchess of Sussex's wedding dress was featured in an exhibit after her royal wedding.
Between Middleton and Markle's wedding dresses, Katy Perry finds the Duchess of Cambridge's gown better. She said that she loved Markle and the gown was stunning, but it was not perfectly fitted to the bride so the "Roar" singer said, "Kate won."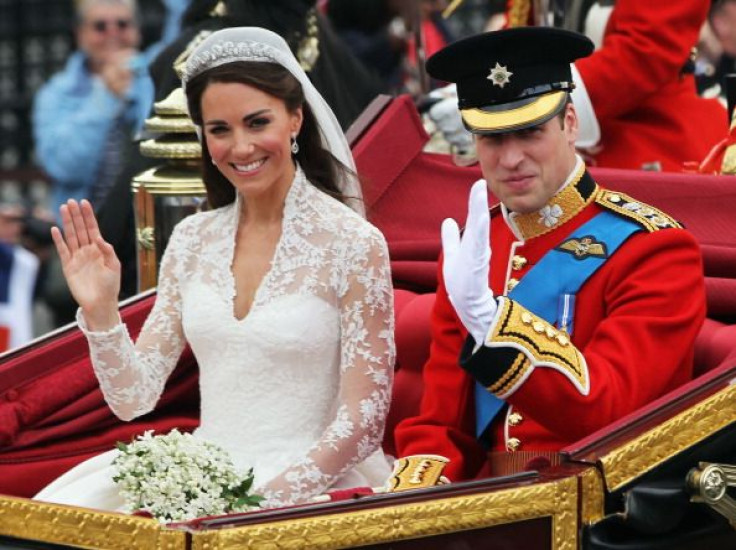 © Copyright IBTimes 2023. All rights reserved.