Raccoon Euthanized After Woman Takes It To Pet Store, Lets Customers Kiss It
KEY POINTS
It is not possible to test an animal for rabies without euthanizing it
The results came back negative
Authorities are looking for the woman who brought the raccoon to the store
A baby raccoon was euthanized in Maine after a woman brought the animal to a pet store for a nail trimming service and let some customers kiss it.
The incident prompted fears that it may have exposed them to rabies. But the test results came back negative.
The woman brought the raccoon to the pet store on Mt. Auburn Ave to have its nails trimmed on May 23. She potentially exposed herself and others to rabies after bringing the animal to the store, the Maine Department of Inland Fisheries and Wildlife (MDIFW) said in a Facebook statement.
The Maine Warden Service is now looking for the woman, whose identity remains unknown, NBC News reported.
While waiting for the service, many people handled the raccoon and "some even kissed it," the department added. As soon as the store manager learned about the raccoon, they asked the woman to leave the premise and contacted the Maine Center for Disease Control and Prevention and also the warden service.
It is illegal to own wildlife in Maine. Raccoons are one of the most common carriers of rabies in the state.
"Rabies is spread through a rabid animal's saliva or neural tissue, and a person can be exposed when that saliva or neural tissue of a rabid animal comes in contact with a person through a bite or scratch, cut in the skin, or gets into the eyes, nose, or mouth," the state wildlife authorities explained.
Mark Latti, a spokesperson for MDIFW, said it is not possible to test an animal for rabies without euthanizing it.
"When they lose their fear of people they are more likely to become a nuisance or be run over by a vehicle," Latti added, reported NY Daily News.
According to Maine's testing guidelines, "Animals submitted for testing must be euthanized" and the animals should be decapitated by a veterinarian or trained personnel.
After the raccoon tested negative for rabies, the department called on people who came in contact with the animal at the pet store to not seek treatment.
The MDIFW released photos of the woman and urged anyone with information about her to contact the Maine Warden Service at 1-800-452-4664. It also advised people to enjoy wildlife from a distance and never approach or handle them, feed them or attempt to move them.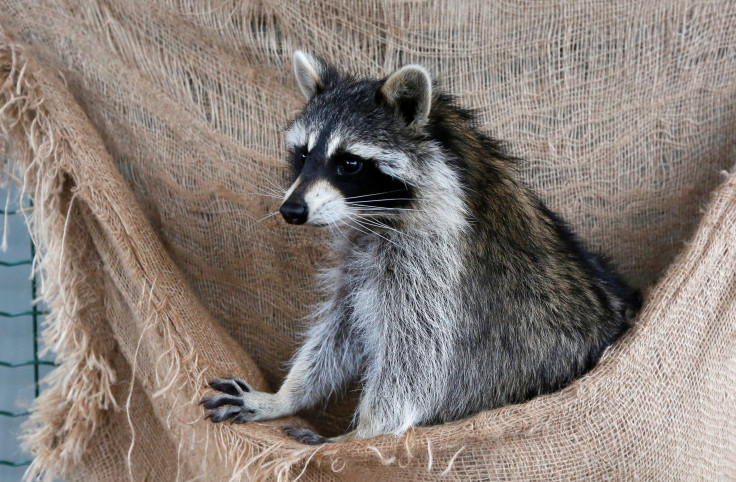 © Copyright IBTimes 2023. All rights reserved.