North Dakota Authorities Issue Rabies Warning After Woman Brings Raccoon Into Bar
KEY POINTS
The incident happened in Maddock, North Dakota, earlier this month
The woman reportedly brought the raccoon into a bar during happy hour
Those possibly exposed are advised to contact their health care providers
Authorities in North Dakota have issued a rabies alert after a woman reportedly brought a raccoon into a bar in Maddock.
The potential exposure happened on Sept. 6, the North Dakota Health and Human Services (HHS) noted in the announcement Tuesday. Cindy Smith, a bartender working on that day, told The Bismark Tribune that the captive raccoon was brought into the Maddock Bar during happy hour, at about 4:30 p.m. There were about 10 people in the establishment at the time.
"I saw she was carrying something, and I asked her what it was, and she showed me, and I said, 'You've got to get it out of here,'" Smith recalled.
However, the woman went around and showed the raccoon to another customer before she eventually left, according to the outlet.
"We finally got her out with it, and that's all that happened," Smith said. "It never left her arms one time, and there was absolutely no biting."
All in all, the raccoon was reportedly in the bar for "less than five minutes." Where the woman got the animal remains unclear.
Because of the incident, the North Dakota HHS is urging anyone who may have gotten exposed to the raccoon, whether they were bitten or got in contact with its saliva, to contact their health care provider.
Rabies can be transmitted through the bite of an infected animal or if the saliva of a rabid creature gets into someone's mouth, nose, eyes or open wound.
"Because rabies is such a serious disease with a nearly 100% fatality rate, we are making this information available to the public as a precautionary measure," HHS epidemiologist Amanda Bakken said, as per the agency's announcement. "You should seek medical care as soon as possible if an animal bites you."
It is unclear if the raccoon in question was, indeed, rabid, but North Dakota has so far logged six cases of rabies this year. Two of the cases were in bats, while another two were in cats. There was one case in bovine and one case in a skunk.
As such, apart from those who may have been exposed to the raccoon, the agency is also urging everyone to take extra precautions to reduce their risks. These include staying away from wild or unfamiliar animals, keeping pets updated on vaccinations and not having wild animals as pets.
In the case of raccoons, for instance, the HHS noted that it is "unlawful" in North Dakota to keep them as pets.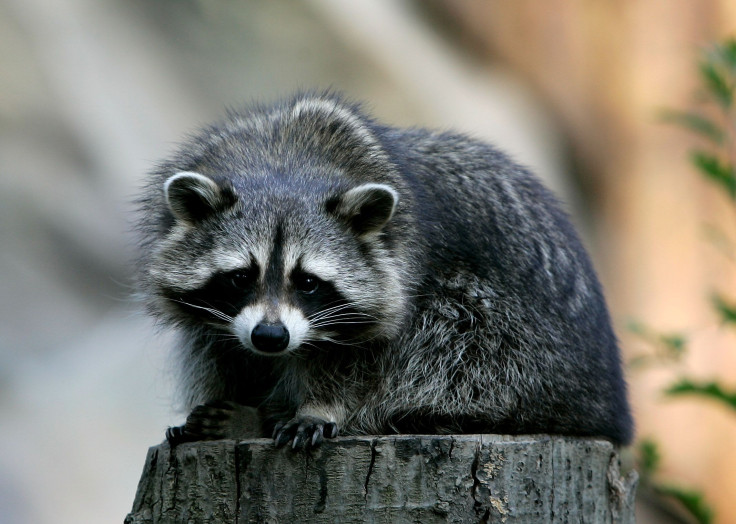 © Copyright IBTimes 2022. All rights reserved.
FOLLOW MORE IBT NEWS ON THE BELOW CHANNELS