Raging House Fire Kills 4 Including Infant Girl, 2 Kids; 3 Firefighters Injured
KEY POINTS
The infant's mother managed to escape by jumping out of a window
Neighbors could feed the heat and smell burning wood inside their homes
Over 100 firefighters battled the blaze, the cause of which was not determined
Four members of the same family were killed in a raging house fire in the Bronx, the New York Police Department said.
Officials said the victims included a 10-month-old girl, her father, and his two younger brothers, aged 10 and 12.
The family from Yemen was having a sleepover Sunday when the fire blazed through a two-story brick house on Quimby Ave. near Castle Hill Ave. around 6 a.m., the NY Daily News reported.
The two young boys, Waleed Ban Saleh, 10, and Mohamed Waleed Ahmed, 12, died at the scene. The baby girl, Barah Saleh, and her father, Ahmed Saleh, were taken to the hospital but did not survive.
Barah's 21-year-old mother jumped out of the window and suffered critical injuries, said the baby's maternal uncle, Isaac Daylam.
"She could hear her kids screaming and calling her name," Daylam told the outlet
" ... Our family was having a sleepover and my sister was trying to help her kids escape," he went on to say. "She got some people out of the house but when she went back inside, the flames had overtaken the house and the windows burst."
"The family almost ended in a couple minutes," said another relative, Nagib Aldaylam. "We are all very sad, as you see. It's not an easy thing."
FDNY officials said a 41-year-old man was also injured in the fire and taken to the hospital.
The cause of the fire is yet to be determined. Three firefighters, out of more than 100 firefighters who battled the blaze, were also hurt.
The flames bellowed out of the windows and neighbors woke up to thick smoke.
"I heard the noise, 'Allah, Allah,' the banging at the window. I jumped, was sleeping on the couch, came to the window, the hands banging at the window. 'Allah, Allah.' After that, for like a minute the flames burst through the window," said Merlyn Persaud, who's been living in the area for almost 20 years, according to CBS News.
Neighbors said they helped relatives escape through the window.
"I heard the screaming of the lady. Once I heard her I came, opened the window and grabbed her and the kid, and brought them inside my house," neighbor, Imlaque Chowdhury, 30, told the NY Daily News.
"I saw the fire, it was all through the windows, everything," he added. "Every single window was just insane, intense. I can feel the heat from my house, smell the burning wood," Chowdhury added.
Mayor Eric Adams, who visited the scene of the fire, said, "The block and community is going to rally around this family and this city is going to rally around this family."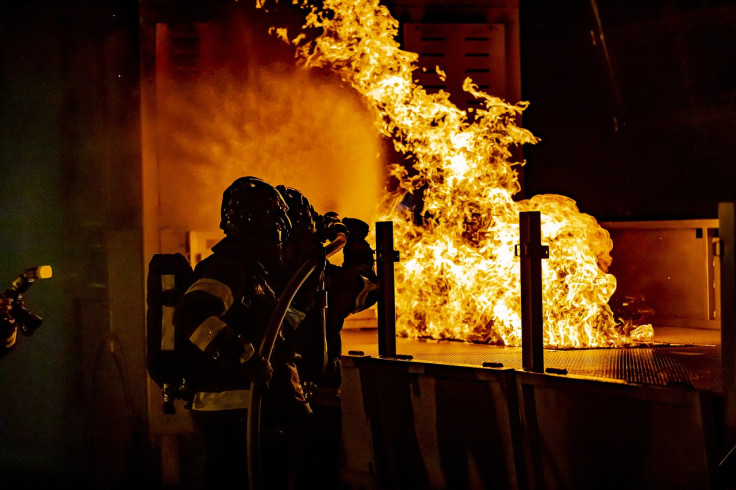 © Copyright IBTimes 2023. All rights reserved.