Rapper T.I. Leaves Prison Again, Heads to Atlanta Halfway House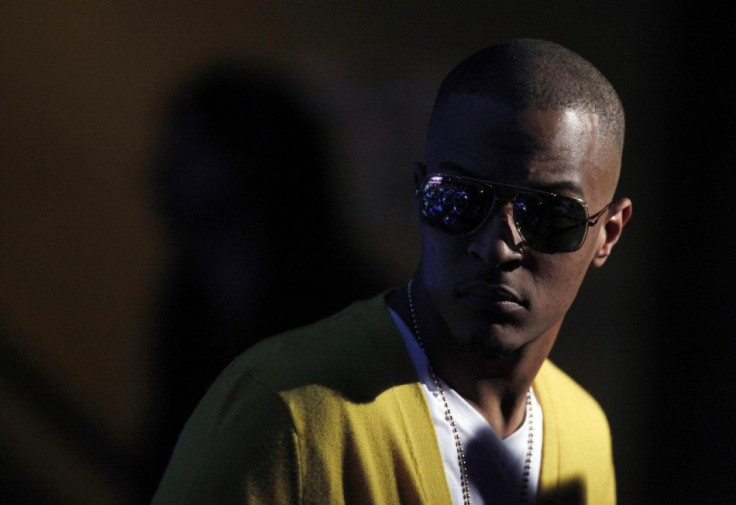 Rapper T.I. was freed from a federal prison Thursday to return to an Atlanta halfway house to serve out the last 14 days of an 11-month prison sentence for a parole violation, his lawyer said Thursday.
About two weeks ago T.I. was scored an early release from an Arkansas minimum-security prison, but was remanded back into custody because of an issue with his style of transportation to a halfway house in Atlanta.
T.I., whose real name is Clifford Harris, walked out of the Arkansas prison on Aug. 31, tweeting The storm is over & da sun back out. IT'S OUR TIME TO SHINE SHAWTY!!!!! Welcome to the beginning of our Happy Ending!!!!
He had left the prison 10 months after he began serving a sentence for violating his parole on a gun conviction.
But dark clouds began to develop really quickly and threatened to rain on his freedom, as federal agents wanted him back into custody to question him about how he traveled from Arkansas to Atlanta.
CNN noted that prison documents state that officials objected to T.I.'s manager and a reality TV producer transporting him on a luxury bus from the Federal Correctional Center in Forrest City, Arkansas, to Georgia.
The rapper was quickly removed from the halfway house.
T.I.'s Defense lawyer Steve Sadow had asked that federal prison officials reconsider, noting that the furlough agreement didn't specify that others couldn't ride with the rapper.
We have good reason to believe that this favorable result was reached because of the proactive and assertive approach taken to protect T.I.'s rights by providing BOP (Bureau of Prisons) officials and the media with reliable and accurate information that T.I. did not intend to violate his transfer furlough or any other BOP rules en route from the prison facility in Arkansas to the halfway house in Atlanta, Sadow said Thursday, as reported by CNN.
© Copyright IBTimes 2023. All rights reserved.