'Raven's Home' Star Sky Katz Talks Possible Season 2, Casting Tess' Mom
Sky Katz is living every 12-year-old's dream.
She turned her love of rapping into a spot on the reality competition series "America's Got Talent" at age 11 and then turned her unfortunate loss on the NBC show into an opportunity to take up another love of hers, acting.
After only a few auditions, she was able to call Disney Channel her home. She'd landed the role of Tess, the sarcastic and feisty neighbor to Raven (Raven-Symoné) and Chelsea's (Anneliese van der Pol) families, on the "That's So Raven" sequel series, "Raven's Home."
The young star is now acting alongside Disney Channel legend, Raven-Symoné, all the while working on her originals raps. That's a pretty sweet deal.
International Business Times spoke with the rapper-actress on Thursday to find out more about how she landed herself at Disney Channel. She gave IBT the scoop on what the expect during Friday night's new "Raven's Home" episode, her thoughts on a possible Season 2 and her experience competing on "America's Got Talent."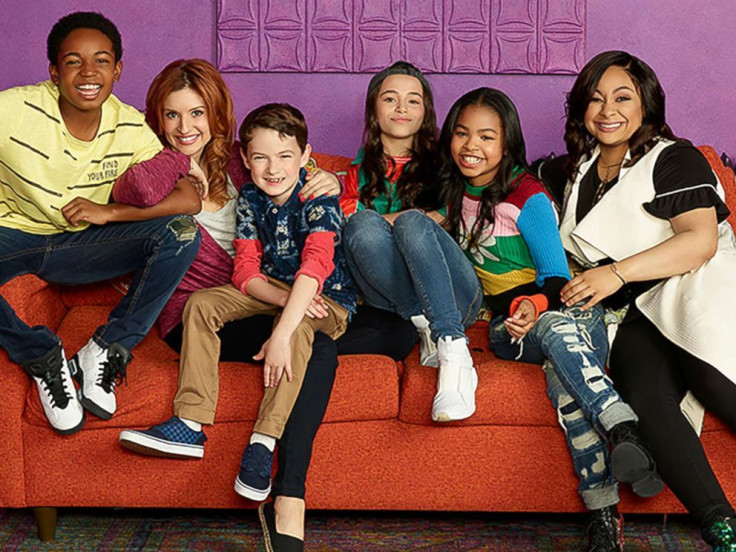 International Business Times: What can you tell us about episode seven of "Raven's Home," called "Dancing Tween," which airs on Friday?
Sky Katz: This week, is actually about Booker (Issac Ryan Brown) and Tess, it's at the school dance, and we think that we are on the same page but we both interpreted it differently, so it's a huge mess, and then it all ended up well.
IBT: In episode six we heard a lot about Tess' mom, but we never met her. Will we meet her at all this season?
Katz: Not this season, but hopefully in the future.
IBT: Has the role been cast yet?
Katz: She has not. I wonder what she's like, too.
IBT: Who would you want to play Tess' mom?
Katz: The mom from "2 Broke Girls," the blonde one. Not the blonde friend, but the older, loud, blonde mom [actress, Jennifer Coolidge]. Not very Disney Channel, though.
IBT: Speaking of the future of the series, will there be a Season 2?
Katz: I'm not sure yet, hopefully, though. If everybody keeps leaving nice reviews and stuff. I'm crossing my fingers.
IBT: Would you want to do a musical episode like they did in the original series?
Katz: That would be so cool. I would so want to try that out. That would be awesome because we could all show other talents that we have, while acting. We'd all love that.
IBT: How about doing a song with Raven-Symoné or Anneliese van der Pol?
Katz: Oh my God, that would be so cool. Yes, I would.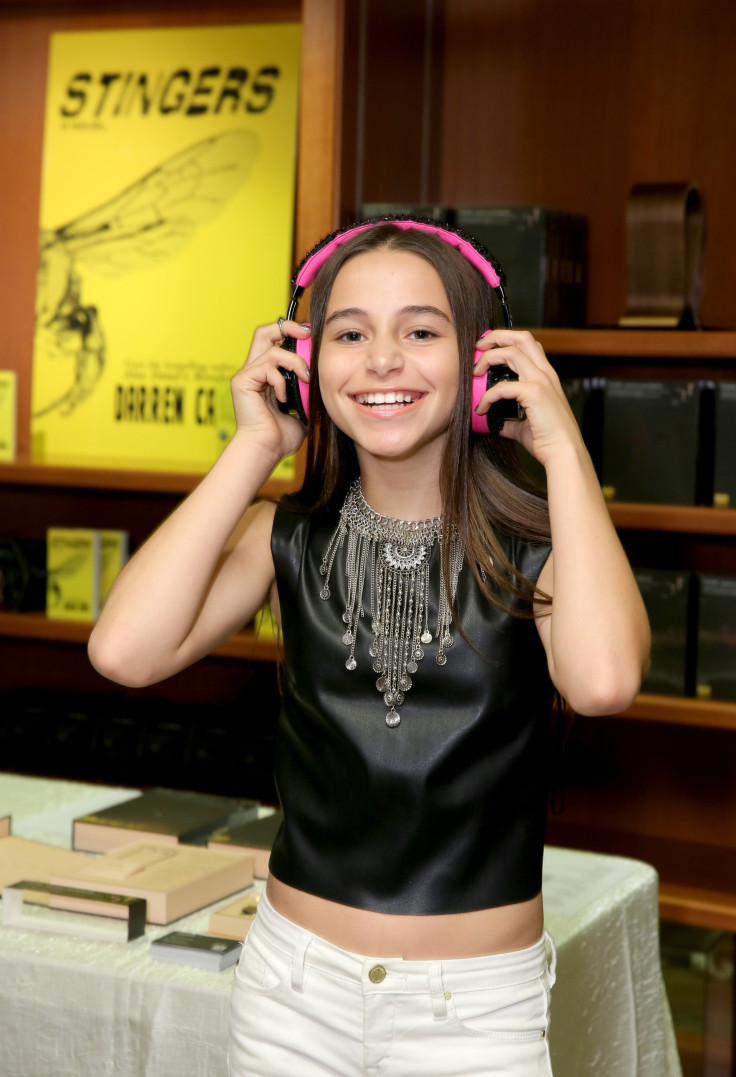 IBT: This is all obviously so brand new. How did acting and this role even come about for you?
Katz: As I was getting more into the business industry-type thing, I noticed a lot of performers are multi-talented and I've always wanted to act but I never really pursued it, but I finally did once I saw all these other people who inspire me to have another part to me. So I tried out and after a couple auditions, I'm here.
IBT: What was your reaction after landing this role?
Katz: Screaming, jumping bed to bed. The only time my mom didn't yell at me for jumping bed to bed because I was at a hotel at the time and I always love to jump on the beds and she always yells at me. So, this was the first time she actually let me.
IBT: And your reaction now after working on the show for a little bit?
Katz: It's just awesome. Every day's an adventure on set and a blessing to have had this opportunity.
IBT: Were you a big fan of Disney Channel beforehand? What were your favorite Disney Channel shows?
Katz: "Girl Meets World" and "Wizards of Waverly Place," probably.
IBT: What were your thoughts about "Girl Meets World" getting canceled?
Katz: That was so disappointing. I didn't even know. My friend had to tell me. And I was like, "Aw, that's so annoying." Because I love it.
IBT: Before "Raven's Home," you competed on "America's Got Talent." What was that whole process like?
Katz: ...Before I auditioned, I always used to watch "America's Got Talent." Like, obsessed. And I used to always send out my auditions to all these different things. I even sent it to "American Idol," and that's singing. I auditioned for "America's Got Talent" one day, when my mom was like getting ready to leave, and I didn't even tell anybody because I always sent these and my parents know that and I don't have to tell them when because I don't expect anything. Then my dad got a phone call and they told him how I made it and then he thought it was prank and then he realized it wasn't after that.
So, we went up to Queens College and auditioned and then from there I went to the actual celebrity judge round and it was just a crazy, I would never imagine me walking out on that X and actually being through that experience. That was awesome.
IBT: How come you don't watch "America's Got Talent" anymore?
Katz: I've been there, done that. I don't know, it's just weird. I don't even know myself.
IBT: Do you have any advice for future competitors?
Katz: Don't be intimidated by other acts, you're in your own lane. Just try your best.
IBT: You went on the show to be a rapper. Which artists inspire you?
Katz: Depending on the time, I always change, but my main always has been Nicki Minaj and Biggie. But right now it's J. Cole and Logic, along with them. I like everybody, really.
Catch Sky Katz on "Raven's Home" Fridays at 8 p.m. EDT on Disney Channel.
© Copyright IBTimes 2023. All rights reserved.
FOLLOW MORE IBT NEWS ON THE BELOW CHANNELS