'Real Housewives Of Orange County' Stars Shannon Beador, Lydia McLaughlin Feud In Season 12 Preview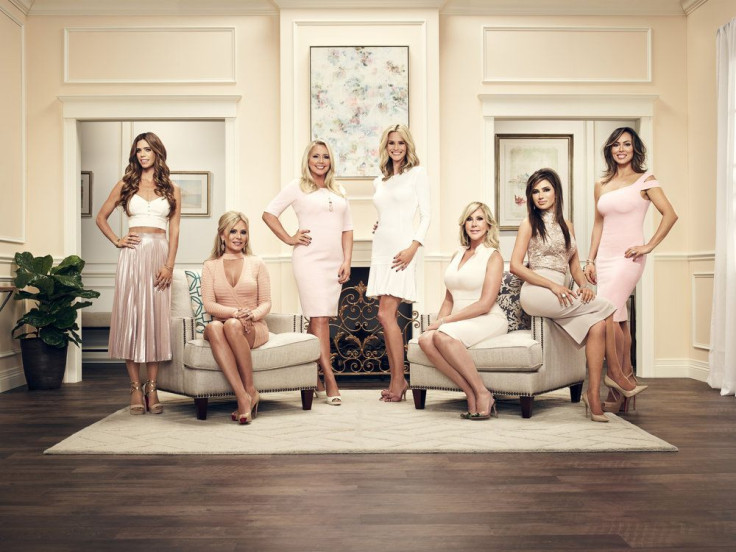 Lydia McLaughlin's making a splash as she returns to "Real Housewives of Orange County" in Season 12. A preview for the Bravo reality show, kicking off July 10, teases serious drama ahead.
In a clip released by the network, Lydia and longtime "RHOC" star Shannon Beador are shown in the middle of a screaming match during some sort of party. Shannon's fuming because Lydia's just compared to her Vicki Gunvalson, whom she's had issues with since Season 10. She declares that she's "nothing like Vicki," before storming off in a rage.
"Her reaction does not justify what I said," Lydia says in a one-on-one interview. "This reaction clearly has to do with other stuff going on. It has nothing to do with me. I just met this chick five minutes ago."
Read: Who's Returning To 'Real Housewives Of Orange County' In Season 12?
Lydia doesn't have to worry too much about making new friends on the "RHOC" cast — she's bringing her own. Peggy Sulahian, a close friend of Lydia's, will be joining the cast. The "RHOC" newcomer will find herself at the center of some drama right away.
In the Season 12 trailer, she's shown at odds with longtime housewife Meghan King Edmonds and controversial cast member Kelly Dodd. Peggy seems unbothered by the insults being hurled at her by her adversaries. She's going to be at the top of her game in Season 12 of "RHOC," so the ladies better watch their backs.
"I'll make you look like a fool," Peggy says (via People) during one particular feud.
Lydia and Peggy will be filling the very expensive shoes of Heather Dubrow, who left "RHOC" after Season 11. She announced her departure from the show during an episode of her podcast, "Heather Dubrow's World." Heather claimed she'd "miss the girls," but maintained that it was time for her to move on.
"First of all, my kids," she said, citing them as the reason for her exit. "My oldest kids are now teenagers, and I just felt like they need to make their own decision about being on television and exposing their lives, and for me personally, I have some really cool, interesting opportunities that I want to explore. I don't know where they're going to go, but I want the opportunity to explore them."
She later released a proper statement to Entertainment Tonight. Heather called her time on "RHOC" an "incredible journey." She explained that she was "proud" to have been a part of it and wasn't saying goodbye forever.
"After a lot of careful thought and deliberation, I have decided not to return to 'RHOC' this season," she said. "These past five years have been a part of such an iconic piece of pop culture...However, at this point in my life, I have decided to go in another direction and do what's best for my family and career."
Read: Is Vicki Gunvalson Returning To 'Real Housewives Of Orange County'?
The trailer's release confirmed the Season 12 cast, putting rumors to bed once and for all. Noticeably absent from the "RHOC" preview was Brianna Stanko, whom some fans believed would be holding an orange in the "RHOC"promo. Those stories began swirling in December 2016, after Vicki shared a photo of herself and Brianna on Instagram using hashtags like "#rhocinthemaking" and "#season12."
"RHOC" premieres July 10 at 9 p.m. EDT on Bravo.
© Copyright IBTimes 2023. All rights reserved.