Real Madrid Transfer News: Alvaro Morata To Arsenal? Sergio Aguero And Ryan Gauld To Bernabeu?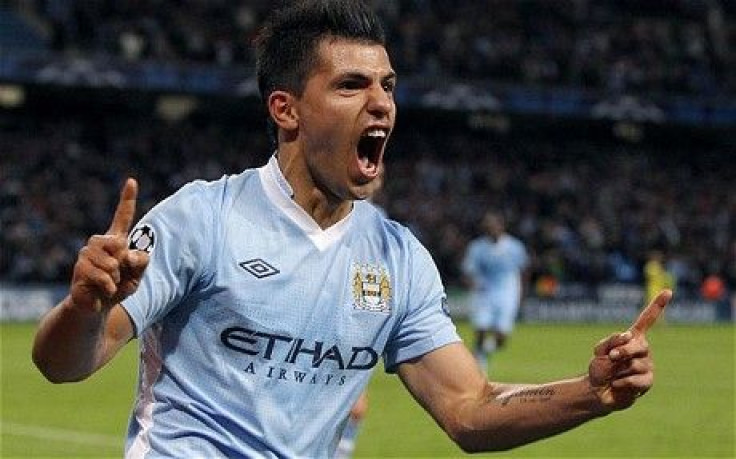 As the World Cup competition slowly approaches and players vie to represent their countries, Real Madrid and the rest of La Liga will continue to survey the transfer landscape as the January session nears.
Los Blancos are a mere three points back of Atletico and Barcelona on the league table, eager to pounce if or when their rivals slip up. But the Bernabeu giants will charge ahead with the campaign without Brazilian striker Alvaro Morata.
The impressive 21-year-old scorer was loaned to English Premier League leader Arsenal, according to The Express. Despite notching 11 goals in 12 under-21 games, Morata has only started one league match this season and substituted another nine times, failing to breakthrough the loaded Madrid roster.
With Arsenal, Morata can pick up some more regular first team experience, and up his chances of helping Spain defend the World Cup in Brazil next summer.
Forward thinking Madrid has also set their sights on 17-year-old Dundee United midfielder Ryan Gauld, a Scottish sensation who's been dubbed, fairly or unfairly, as "Mini Lionel Messi."
According to the Daily Mirror, Gauld is taking his newfound celebrity in stride and might actually prefer a switch not to the Premier League, but somewhere more abroad.
"Playing abroad would be the best culture of football for me to play in," Gauld said to the Daily Record. "If English Premier League clubs came calling now I would have to think what's best for me four or five years down the line.
"If I was to go down there I would have to seriously consider what my chances were of playing first-team football and if I was stuck in the reserves would I enjoy that? I can't just think that it is a big English club and I should jump at the chance to sign for them.
"I would really need to sit down and weigh it all up and think about what's best for me in the long term."
Manchester United and Arsenal are also highly interested in Gauld, and the asking price is reportedly no less than £6 million. Since 2011, Gauld has made 28 appearances in all competitions and scored six goals for the Terrors.
Madrid president Florentino Perez is also plotting his moves for next summer, with reports suggesting Manchester City and Argentina star striker Sergio Aguero could be the next big splash. As reported by The Sun, Perez apparently met with City owner Sheik Mansour in Dubai earlier this week, with Aguero being one of the main topics of discussion.
The price tag for Aguero is reportedly set at £48 million, which seems fair for a player responsible for 47 goals in 78 appearances for City in the last two years. Aguero's tremendous success in La Liga could be reason enough for him to return.
The 25-year-old rose to stardom with Atletico from 2006 to 2011, around the same time he began to serve on Argentina's first team. In those five years Aguero totaled 175 appearances and 74 goals for Los Rojiblancos, and another 19 international goals for his country.
© Copyright IBTimes 2023. All rights reserved.