Recall Alert: 356 Cases Of Trader Joe's Halibut Recalled Over Allergen Concerns
KEY POINTS
Orca Bay Foods is recalling its Trader Joe's brand Gluten Free Battered Halibut
The recall was issued after the discovery of undeclared milk and wheat allergens
Although less common, anaphylaxis is a potentially life-threatening reaction to allergens
Trader Joe's is recalling 4,450 pounds of its Gluten Free Battered Halibut due to undeclared allergens. Those with wheat or milk allergies may potentially experience severe allergic reactions if they consume the product.
Seattle-based Orca Bay Foods on Friday recalled 356 cases of its 10-ounce Trader Joe's brand Gluten Free Battered Halibut SKU 00503822 with the code 537312620 and "Best If Used By Nov. 5, 2021" noted on the box.
In an announcement posted on the U.S. Food and Drug Administration (FDA) website, Orca Bay Foods noted that the affected products contain wheat and milk allergens that were not declared in the packaging information. The recall was initiated once this was discovered.
The affected products were sold in Trader Joe's stores in Wisconsin, Vermont, Tennessee, Rhode Island, Ohio, New York, New Hampshire, Nebraska, Missouri, Minnesota, Michigan, Massachusetts, Maine, Kentucky, Kansas, Iowa, Indiana, Illinois and Connecticut.
Those who may have purchased the product are being advised to check if the item they bought is affected by the recall. If it is, they should return it to where they bought it for a full refund.
Photos of the recalled product are available at the FDA website.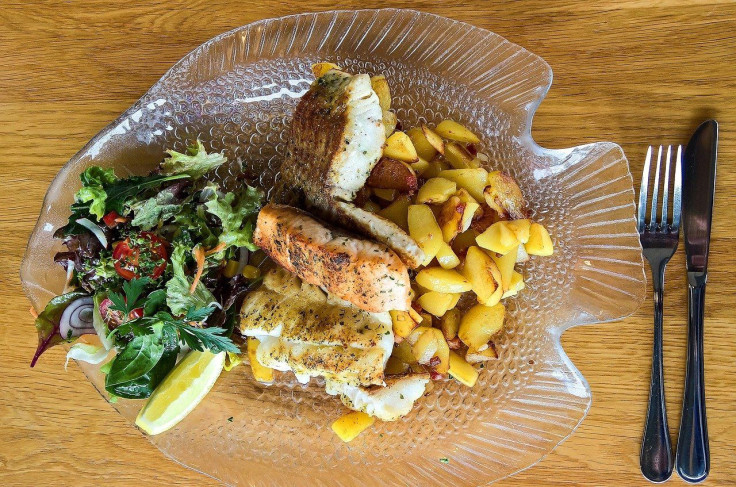 So far, no illnesses related to the recall have been reported but the company said in the announcement that people with an allergy or "severe sensitivity" to wheat or milk may experience a severe allergic reaction if they consume the product.
In the case of wheat allergy, symptoms such as swelling, hives, nasal congestion, headache and difficulty in breathing may appear within minutes to hours after consuming products that contain wheat. In severe cases, the patient may even experience anaphylaxis, which is a less common but potentially life-threatening allergic reaction that may cause the throat to swell and send the body into shock, according to the American College of Allergy, Asthma & Immunology (ACAAI).
What's difficult about wheat allergy is that it's not always obvious whether a product contains wheat. Although breads, pastas and cereals are the more obvious food products that contain wheat, the grain may also be present in hot dogs, ice cream or sauces. Even non-food items such as Play-Doh and cosmetics may contain wheat.
"A wheat allergy reaction can cause symptoms that range from mild to life-threatening; the severity of each reaction is unpredictable," the ACAAI said.
As such, it's important for people with food allergies in general to always carry an auto-injector with epinephrine in case of an anaphylactoc shock.
Similarly, people with milk allergy may also experience more common symptoms such as hives, stomach upset, bloody stool and vomiting, with anaphylaxis being a rarer reaction.
The ACAAI notes that about 80% of children outgrow their milk allergy before the age of 16 but it is still one of the most common allergies, especially in children. As such it's also important to let teachers or caregivers know of the child's condition.
© Copyright IBTimes 2023. All rights reserved.