Redbox Lacks Streaming Presence as Netflix, Amazon Saturate the Market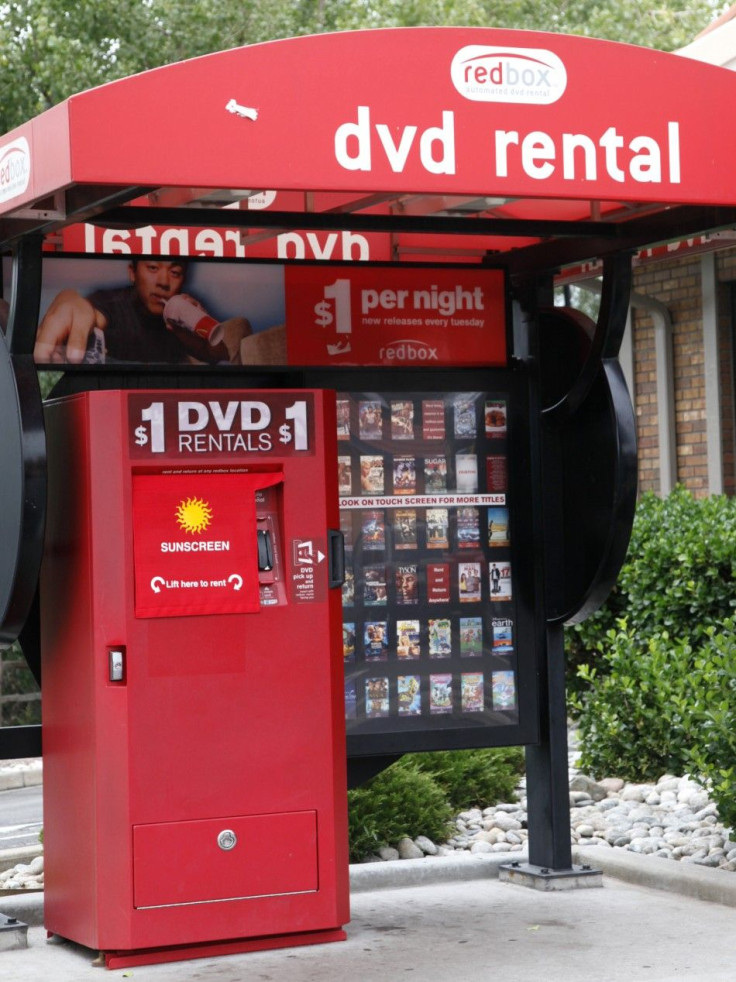 As companies such as Netflix (NASDAQ: NFLX) and Amazon (NASDAQ: AMZN) increasingly set their sights on their online streaming business, competitor Redbox has what some analysts believe is a serious problem: no streaming service.
Redbox has talked about building up a streaming service for more than a year and a half, but still hasn't released one. But analysts said Redbox needs to build up a strong one in order to remain a viable company.
DVDs will go away eventually, there is no doubt about it, Pacific Crest analyst Andy Hargreaves said in an interview.
Hargreaves said Redbox kiosks should get pretty good business for the next several years, but eventually the company will need to rely on either a streaming service or other kiosk vending businesses in order to grow.
Netflix's DVD business underscores the point. The company announced in late January that its total customer base grew 220,000 to 21.67 million in the fourth quarter. But the company also announced that its DVD-by-mail subscriber base fell to 11.2 million.
When Redbox introduces streaming, it will have begun the race from behind. Netflix has offered online streaming for years. Amazon has also entered the streaming business, offering a wide selection of television shows and movies. Hulu has built a solid customer base by offering TV shows at an inexpensive monthly rate of $7.99.
Still, while the streaming business is becoming increasingly saturated, Redbox will have to implement the strategy in order to retain customers, said Shahid Khan, chairman of cloud computing software firm Mediamorph.
Why would I go to the grocery store to rent a DVD if I can just flick a button? he asked in an interview, noting that the demise of firms such as Blockbuster occurred because they didn't take advantage of streaming platforms.
Khan said Redbox can enter the streaming business one of two ways: the company can buy out an existing streaming service or can create its own. Khan said building a streaming service through third-party platforms such as ROVI and NewStar would be smart options for Redbox, since those companies would allow Redbox to build a brand without necessarily starting from scratch.
Redbox has done a very good job appealing to a niche market, Khan said. But if it can't take advantage of a wide range of platforms, it won't succeed.
D.A. Davidson analyst John Kraft agreed that the lack of streaming is a future challenge for the company, but he believes the DVD will be around for a while since video-on-demand for new releases likely will cost a lot more than prices at the kiosk, as movie studios look to derive much of their revenue from new releases.
Compared to the price of video-on-demand new releases, customers aren't likely to feel terribly inconvenienced by renting a DVD at the grocery store, Kraft said.
The availability of new releases has been hampered by the news that Redbox didn't agree to Warner Bros. 56-day delay to rent out its movies after they go on sale, up from a 28-day delay. Redbox said it will find a way to provide the new releases to customers, but the company likely will have to buy the movies from retailers at a higher price to allow customers to rent.
Redbox's parent company, Bellevue, Wash.-based Coinstar, Inc. (NASDAQ: CSTR), will report its fourth quarter earnings on Monday following market close. (Click here for fourth quarter earnings preview).
Shares of Coinstar fell 41 cents to $49.96 Thursday.
© Copyright IBTimes 2023. All rights reserved.