'Reign' Season 2 Spoilers: Episode 1 Synopsis Released Online; What Will Happen In The Premiere?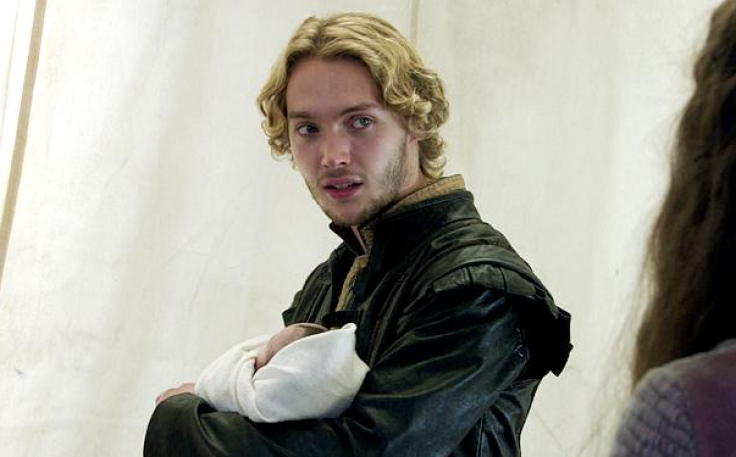 "Reign's" loyal subjects have been waiting patiently for new episodes all summer, and fortunately the Season 2 premiere is almost here. The CW period drama will return to the small screen Oct. 2, and we've got the scoop on what fans can expect in the first episode.
When we left off in the Season 1 finale, Mary (Adelaide Kane) had finally confessed to Francis (Toby Regbo) that Lola's (Anna Popplewell) child was his. She urged Francis to go to Lola, who was suffering from a potentially fatal labor in the countryside. But what Mary didn't realize was that the Black Plague was taking lives throughout the land. When the new queen discovered the deadly consequences of Francis leaving the castle, she urged her husband not to go. But Francis was bent on being there for the birth of his bastard child.
According to the synopsis for episode 1, "The Plague," life as king and queen of France will not be easy for Francis and Mary – and Lola's baby is not the main problem. Mary may have shut the gates behind Francis when he left to go to Lola's aid, but the Black Plague that was sweeping the country will find its way inside the castle walls. The Black Plague will not only threaten lives … but also threaten the "stability of their new rule."
The "Reign" Season 2 premiere will kick off with Francis still outside the castle. With Lola and their newborn by his side, the new "family" will try to get to safety. But the synopsis teases that they are on "the wrong side of the quarantined gates."
As Francis tries to return to the castle, Mary and Catherine (Megan Follows) will be struggling to deal with "new and murderous foes." With the death count on the rise, nobles are attempting to get a hold of power. But will Mary and Catherine be able to stand firm against the pressure?
Elsewhere, Kenna (Caitlin Stasey) will put herself in danger trying to save her and Bash's (Torrance Coombs) young ward. And while her husband would do anything to protect her, the pair will find themselves separated. Greer (Celina Sinden) too will be far apart from her love – not physically, but emotionally. She may have ended things with Leith (Jonathan Keltz) in Season 1, but that doesn't mean she doesn't have feelings for him. Greer will be forced to watch her ex-flame "move on with a new love" … and is shocked when she discovers that Leith is dating the daughter of her fiancé, Lord Castleroy (Michael Therriault).
The drama on the second season of "Reign" will unfold when episode 1, "The Plague," premieres on Thursday, Oct. 2, at 9 p.m. EDT. What do you think of the synopsis for episode 1? Tweet your thoughts to @AmandaTVScoop.
© Copyright IBTimes 2023. All rights reserved.