Reince Priebus, Sean Spicer Set To Return To White House
KEY POINTS
Spicer, Priebus will be on a team which hires interns to White House
Both men left on less than cordial terms with the president
Former communications director Hope Hicks will also be returning
As President Donald Trump continues to shake up his White House staff, he's bringing back two familiar faces from his original team: Reince Priebus and Sean Spicer.
Both men will be joining the President's Commission on White House Fellowships and, as members, Priebus and Spicer will be on a team tasked with picking paid interns to serve as aides in the White House. It's a far cry from their previous roles in the Trump administration, but it does represent an uncharacteristic softening by a president who famously holds grudges and engages in feuding.
Priebus was fired as Trump's first White House chief of staff in July 2017, after serving for only six months. Trump was reportedly deeply dissatisfied with Priebus' progress on repealing the Affordable Care Act.
In the same period, Spicer voluntarily stepped down from his role as White House press secretary. He did so to protest the addition of Anthony Scaramucci to head communications. Scaramucci himself remained in the position for a mere 10 days, eventually being fired by the president on July 31.
Both Priebus and Spicer had voiced their strong opposition to Scaramucci's appointment. Scaramucci even accused Priebus of leaking confidential documents.
Scaramucci was only dismissed after Priebus' replacement, Lt. Gen. John Kelly, advised his firing.
Spicer was the object of frequent criticism for repeating inaccurate statements made by the president, including claims that his inauguration crowd was the largest in history. He also pushed false narratives about voter fraud and President Barack Obama spying on Trump.
Since his time in the White House, both men have taken drastically different paths. Spicer managed to remain in the periphery of the public eye through his participation in the dancing reality program "Dancing With the Stars." Priebus, however, went on to enlist in the Navy, becoming an ensign.
The two men aren't the only ones from Trump's original team returning to the White House. This week it was also announced that Hope Hicks will be coming back in order to serve as a senior adviser to Jared Kushner, Trump's son-in-law and adviser. Two years ago Hicks resigned as communications director, but appeared to have departed on good terms with the president.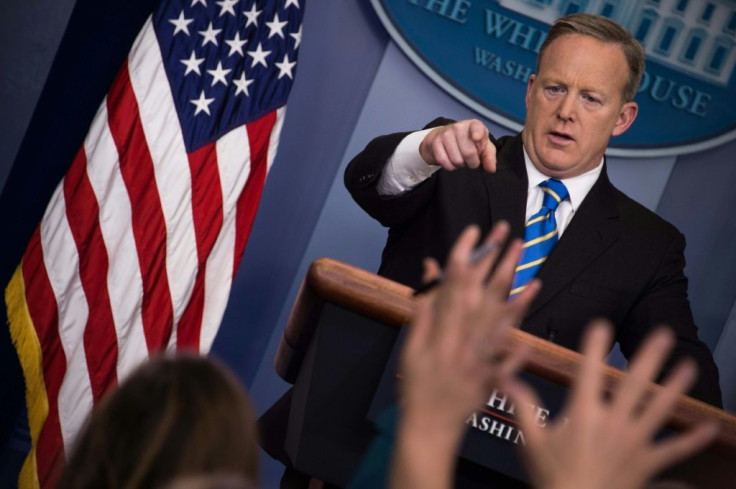 © Copyright IBTimes 2023. All rights reserved.