Report: Coal Magnate Who Fought Against Black Lung Regulations, Files For Black Lung Benefits
KEY POINTS
Bob Murray managed coal companies that fought against work safety regulations.
Murray was featured in an Emmy-winning episode of "Last Week Tonight"
He has filed for benefits, saying that he is "near death" and requires an oxygen tank
Bob Murray, a coal magnate that fought for years against black lung regulations, has filed for federal benefits to compensate him for the illness.
Murray disputes the characterization that he fought against regulations or benefits, according to West Virginia Public Radio. Murray dropped a suit against HBO's John Oliver for making similar allegations. Oliver won an Emmy for his "Last Week Tonight" musical episode about Murray.
WVPR reported that Murray has funded groups that lobbied against black lung regulation, denied climate change, and supported Donald Trump's anti-regulatory positions.
He entered the coal business in the 1950s and rose from being an ordinary miner to running his own companies. Murray said in his claim that his frequent oversight down in the mines led to his exposure to coal dust.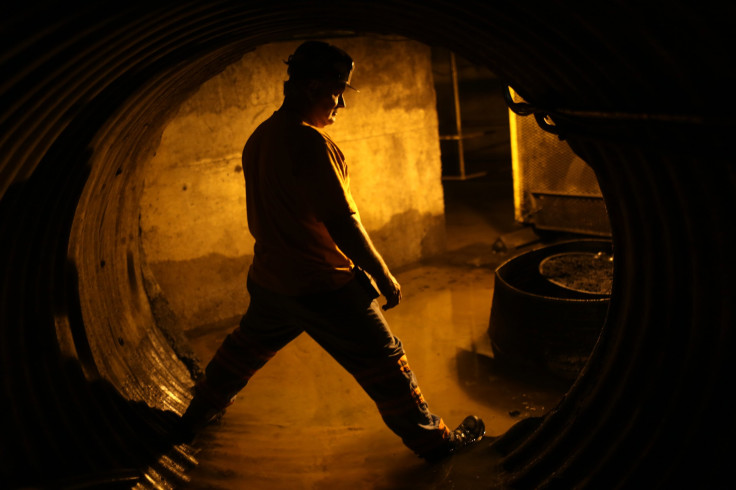 Black lung rates reached record lows in the 1990s, but began to rise again during Barack Obama's presidency. Obama's Mine Safety and Health Administration instituted new regulations mandating proper ventilation. Murray Energy challenged the rules in court, alleging that they would cost the coal industry billions and be almost impossible to enforce.
The courts ruled against him, but Murray saw an opportunity in the rabidly anti-government administration of Donald Trump, according to WVPR. He submitted a laundry list of desired environmental deregulations early on, including the removal of "arbitrary" coal dust rules.
Claims for black lung benefits are initially paid by the government, but are eventually moved onto the private industry responsible for the illness. The claims can be challenged in court, and former MSHA assistant secretary Davitt McAteer said company attorneys often stall until the claimant dies.
"If you've black lung, you're dying. There are no two ways about it," he told WVPR, "And you may live for a while, but you're going to die soon. And all I have to do is — if I'm the lawyer on the other side — wait around, wait him out and they'll die. And they did. And then, the claimant goes to the widow and you wait her out, too."
Murray must now go through that same process. In his application for benefits, he stated that he requires the use of an oxygen tank and is "near death," WVPR reports. He is 80 years old, and if he dies before his claim is resolved the benefits, and the accompanying suit, would move to his wife, Brenda.
The future of his claim is clouded further by the state of the company responsible. Murray Energy filed for bankruptcy in 2019.
WVPR reports creditors alleged that a "disturbing pattern of self-dealing and abuse of corporate resources," including using the company airplanes for personal trips and the company itself as a "family piggy bank" through multi-million dollar cash bonuses.
Murray stepped down from company leadership as part of the bankruptcy deal but is still chairman of the board. In his application for benefits, Murray said he stepped down due to his health, the radio station reported.
With the company responsible for his disease in bankruptcy, funding for Murray's benefits would come from the federal trust that covers 25,000 miners and their families. The trust is expected to be $15 billion in debt by 2050. Murray energy owed the trust as much as $155 million but paid only just over $1 million before filing for bankruptcy and having their debts forgiven.
When approached for comment by WVPR, Murray said he had not fought against black lung regulations and threatened to sue anyone who said he had.
Murray has previously sued TV's Oliver, although he dropped that suit after two years, prompting Oliver to write an episode with a musical attacking Murray that won an Emmy.
© Copyright IBTimes 2023. All rights reserved.