Republican ISIS Strategy? Shifting 'Boots On The Ground' Positions From Top 2016 GOP Candidates Bush, Walker, Christie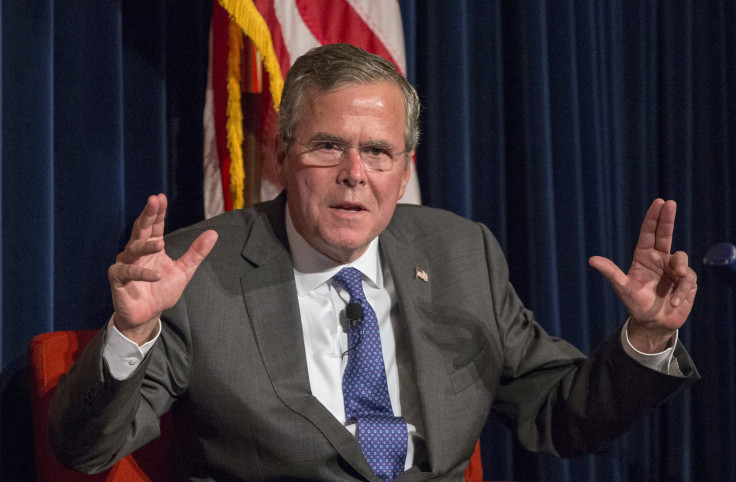 With the second Republican debates fast approaching, candidates in the GOP field have slowly shifted their positions on how to combat the Islamic State group -- also known as ISIS -- in Iraq and Syria. Some of the top Republicans, including former Florida Gov. Jeb Bush, New Jersey Gov. Chris Christie and Wisconsin Gov. Scott Walker, have changed their tunes from earlier this year on whether they would put ground troops into combat if they were to become president.
Whether or not to put troops on the ground in the fight against ISIS has been a hot topic for Republicans who hope to build themselves up by taking down President Barack Obama's foreign policy. Following the deaths of U.S. hostages in ISIS captivity last year, calls for deploying the American military reached a fever pitch, but the president remained steadfast against doing so.
For Walker and Christie, the change from earlier this year has been somewhat dramatic. At the beginning of 2015, both candidates adamantly supported sending troops to fight ISIS. In recent months, however, they have reversed course and taken a more cautious approach.
"Ultimately, we have to be prepared to put boots on the ground if that's what it takes," Walker said in February. In June, Walker said that Iraq -- and Iraqi forces -- have the military capacity they need if they "unleash the power that is already there."
Similarly, Christie has taken a more modest tone about putting boots on the ground. In July, he said (while slamming Kentucky Sen. Rand Paul and saying Paul should be hauled "in front of Congress" if the U.S is hit by another terror attack) that he favored arming and training American allies in the Middle East and allowing them to fight "their fight." Three months earlier, he was supportive of potential boots on the ground.
For Bush, things are a bit more complicated. He has had to walk a thin line when criticizing the president and the current state of war in the Middle East. His brother, former President George W. Bush, notably made the decision to send the U.S. military to war in both Iraq and Afghanistan. His change in tone is much more nuanced than that of Christie and Walker.
"Right now, we have around 3,500 soldiers and Marines in Iraq, and more may well be needed. We do not need, and our friends do not ask for, a major commitment of American combat forces," Bush said Tuesday, speaking at the Reagan Presidential Library, where the second debate will be held next month. That Bush implied a future need for troops is a reversal from just three months ago, when he said "I don't think [an American-led force] will work."
U.S. Airstrikes On ISIS in Iraq and Syria | FindTheBest
The second Republican debate will focus on foreign policy and will be held on Sept. 10. Former First Lady Nancy Reagan will be the debate host.
The shifting attitudes reflect polling of Americans on the issue. In a poll released at the end of July, a majority of Americans supported military involvement in some form or another in the Middle East. Whether or not ground forces are necessary has slowly crept in deployment's favor; however, 49 percent of Americans still oppose deploying troops while 44 percent support it.
Follow me on Twitter @ClarkMindock
© Copyright IBTimes 2023. All rights reserved.