Republicans Rand Paul, Ted Cruz Slammed For Attacking Dr. Fauci Over COVID-19 Response
Republican Sens. Rand Paul of Kentucky and Ted Cruz of Texas are facing backlash for criticizing White House chief medical adviser Dr. Anthony Fauci for his response to the coronavirus pandemic.
The attacks against the two senators come after Paul and Cruz have spent months undermining Fauci, a top medical expert who has advised seven different presidents.
Fauci has engaged in heated exchanges with Paul, who has been critical of health guidelines throughout the pandemic. Most recently, Paul accused Fauci of "obfuscating the truth" about the National Institutes of Health funding gain-of-function research.
Cruz, who had made a plea to Attorney General Merrick Garland to appoint a special prosecutor to investigate public statements from Fauci, described the doctor as an "unelected technocrat who has distorted science and facts in order to exercise authoritarian control over millions of Americans."
In an appearance Sunday on CBS' "Face the Nation," Fauci dismissed Cruz's comments. Following the interview, both Paul and Cruz fired back at Fauci.
"The absolute hubris of someone claiming THEY represent science. It's astounding and alarming that a public health bureaucrat would even think to claim such a thing, especially one who has worked so hard to ignore the science of natural immunity," Paul posted on Twitter.
Cruz responded by criticizing Fauci in a series of tweets and called on the Department of Justice to take action.
"​​Fauci either needs to address the substance — in detail, with specific factual corroboration — or DOJ should consider prosecuting him for making false statements to Congress," Cruz posted.
By Monday morning, Paul and Cruz were facing growing discontent on Twitter over their attacks on Fauci.
"Dr. Fauci will be remembered as a champion who did his best during a pandemic all the while having anti-science Senators like Rand Paul and Ted Cruz undermining him," one user posted.
Many have cited how Paul and Cruz have engaged in baseless arguments and smears. "Rand Paul and Ted Cruz want Fauci to be prosecuted for ... what? Being too good at doing his job?" a user tweeted.
On "Face the Nation," Fauci repeated claims about the dangers of rejecting science.
"Anybody who's looking at this carefully realizes that there's a distinct anti-science flavor to this, so if they get up and criticize science, nobody's going to know what they're talking about," Fauci said. "But if they get up and really aim their bullets at Tony Fauci, well, people can recognize that there's a person there, so it's easy to criticize, but they're really criticizing science because I represent science."
Fauci has previously taken aim at Republicans who have questioned the response to the pandemic. Following the release of thousands of his emails earlier this year, he called the backlash from the political party "misleading" and "inappropriate."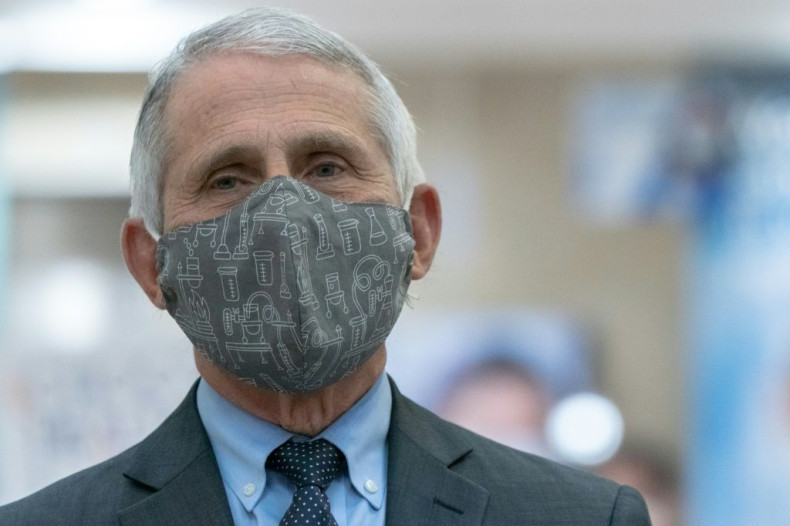 © Copyright IBTimes 2022. All rights reserved.