Sen. Ted Cruz Targets Library Of Congress For Removal Of 'Illegal Alien' In Catalogs
KEY POINTS
Cruz and Braun said in their letter that the move was "politically-motivated"
The two senators insisted that even the Supreme Court has used the term "illegal alien"
Cruz recently introduced a new bill seeking the relocation of immigrants to "Democrat-led communities"
Sen. Ted Cruz, R-Texas, lashed out against the Library of Congress (LOC) for its decision Thursday to remove the term "illegal alien" from catalog materials, joining another senator in calling the decision a "politically-motivated" one.
In a letter to the LOC that was posted on the senator's website, Cruz and Sen. Mike Braun, R-Ind., protested the changes that replace "aliens" to "noncitizens" and "illegal aliens" to "noncitizens" and "illegal immigration."
The letter stated that the "decision is nothing but a politically-motivated and Orwellian attempt to manipulate and control language." Cruz and Braun argued that the terms "alien" and "illegal alien" are terms that appear in many materials in the library, which makes it easier for people to match the terms with materials they need to find.
Furthermore, Cruz and Braun said that "illegal alien" appears in the Immigration and Naturalization Act and the Supreme Court has used the term many times. The letter also noted that the LOC appears to have "followed suit" after the Biden administration "made the political decision to order U.S. immigration agencies to stop using the term 'illegal alien.'"
In the memo addressed to federal immigration agencies, the government said "we enforce our nation's laws while also maintaining the dignity of every individual with whom we interact," adding that "words we use matter."
Other politicians who have been supporting the removal of "alien" language in government documents and laws reiterated the importance of word choice, NBC News reported.
Rep. Joaquin Castro, D-Texas, pointed out that other words such as "lunatic" and "mentally retarded" have been removed in government statutes. "Words matter, particularly in the context of an issue as contentious as immigration," Castro said. He added that the word "alien" is now used to refer to creatures from outer space.
In an emailed statement to the outlet, the LOC explained that "illegal alien" and "illegal immigration" will be retained for cross-referencing but the new catalog headings "more accurately and clearly refer to the issues they cover."
Cruz has been drawing attention over the past months for his comments against immigration. Last month, Cruz introduced a new bill that seeks to create new ports of entry for immigrants in what he refers to as "Democrat-led communities" such as Nantucket and Martha's Vineyard.
The bill, called "Stop the SURGE Act," seeks to relocate immigrants from South Texas to 13 new entry ports, The Martha's Vineyard Times reported. Cruz said the bill should help ease pressure on law enforcement and border patrol personnel deployed at the southern border.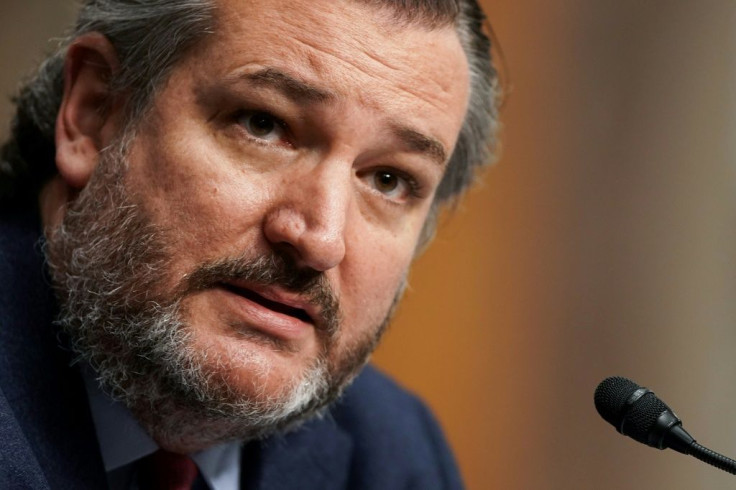 © Copyright IBTimes 2022. All rights reserved.
FOLLOW MORE IBT NEWS ON THE BELOW CHANNELS