Republicans On San Bernardino: Candidates Call For Better Tools For The Intelligence Community To Prevent Terrorist Attacks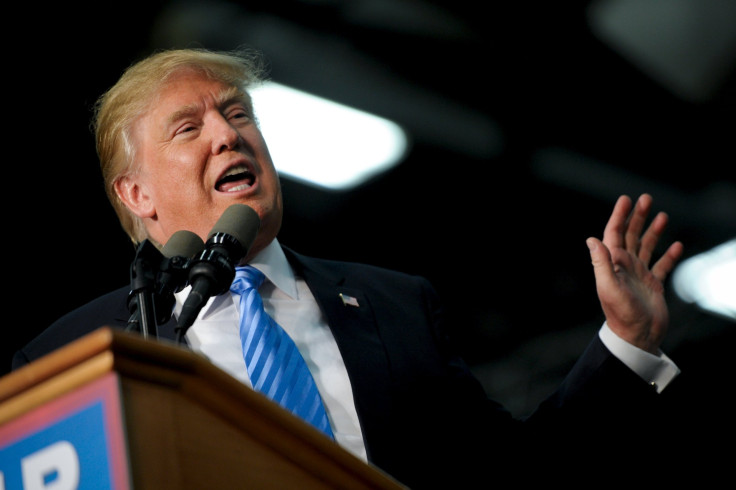 UPDATE: Noon EST -- Republican presidential front-runner Donald Trump accused the media of glamorizing terrorism and called inappropriate the use of the word "mastermind" to describe organizers of attacks like those in Paris Nov. 13.
"These people are not masterminds. They're not even smart people. I bet you they have very low IQs, they're not smart people," he said on CBS' "Face the Nation."
Trump called terrorists "animals."
"And the press is making them into something -- they're making them into Robin Hood," he said. "And young people, and other people, are following."
He said the problem will not be solved until President Barack Obama leaves office.
"Until he admits that this is a problem, we're never gonna solve the problem," said Trump, who also had been scheduled for an interview on CNN's "State of the Union" but ran into technical difficulties. "But he's only gonna be there, fortunately, a little bit more than a year. Because the problem will get solved when he gets the hell out."
Trump said there's nothing wrong with profiling to fight terrorism, denying he's playing on people's fears. He said it's just common sense.
"If they thought there was something wrong with that group and they saw what was happening, and they didn't want to call the police because they didn't want to be profiling, I think that's pretty bad," he said. "People are dead. A lot of people are dead right now. So everybody wants to be politically correct, and that's part of the problem that we have with our country."
UPDATE: 11:45 a.m. EST -- Democratic presidential candidate Hillary Clinton said the United States needs every tool available to destroy the Islamic State group's caliphate but refused to call the battle a fight against radical Islam, saying that makes it sound like a "clash of civilizations."
Clinton said on ABC's "This Week" we are not yet "winning [the battle against ISIS], but it's too soon to say that we are doing everything we need to do. … "We have to fight them in the air. We have to fight them on the ground and we have to fight on the Internet. And we have to do everything we can with our friends and partners around the world to protect ourselves."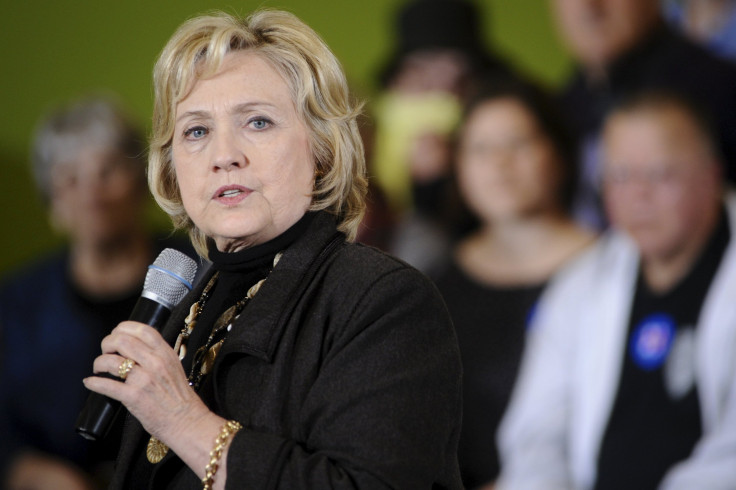 She said an examination of the radicalization of Syed Farouk and Tashfeen Malik indicates "we're going to need help from Facebook and from YouTube and from Twitter. They cannot permit the recruitment and the actual direction of attacks or the celebration of violence by this sophisticated Internet user."
Clinton also called on the private sector to help solve the encryption issue.
"I know what the argument is from our friends in the industry. I respect that. Nobody wants to be feeling like their privacy is invaded," she said. "But I also know what the argument is on the other side from law enforcement and security professionals. So, please, let's get together and try to figure out the best way forward."
Clinton said sending U.S. troops into Syria would be a mistake and blamed former Iraqi Prime Minister Nouri al-Maliki in part for the rise of ISIS.
"What he did was to basically not only destroy the military because of his sectarianism but also he went after those Sunni leaders in Anbar and we know from reporting that some of them are supportive of ISIS, some of the former Ba'ath military officers under Saddam Hussein," she said.
Democratic presidential hopeful Sen. Bernie Sanders, Ind-Vt., called for much tougher screening policies and the placement of more agents in other countries to further the process. He also said on CBS's "Face the Nation"we need to better coordinate intelligence gathering with other nations.
"Clearly Paris was an intelligence failure," Sanders said.
UPDATE: 10:40 a.m. EST -- Sen. Lindsey Graham of South Carolina urged President Obama to change his stragegy and send the Army in to "destroy the caliphate." He said on NBC's "Meet the Press" Obama appears "overwhelmed by radical Islam is general" and warned there is a "terrorist army in Syria and Iraq that wants to attack the homeland, and we're not doing anything about it.
Graham said sequestration cuts that are "gutting the FBI, the CIA and the NSA" should be reversed. He called the Nov. 13 Paris attacks "highly sophisticated" and "very much like 9/11."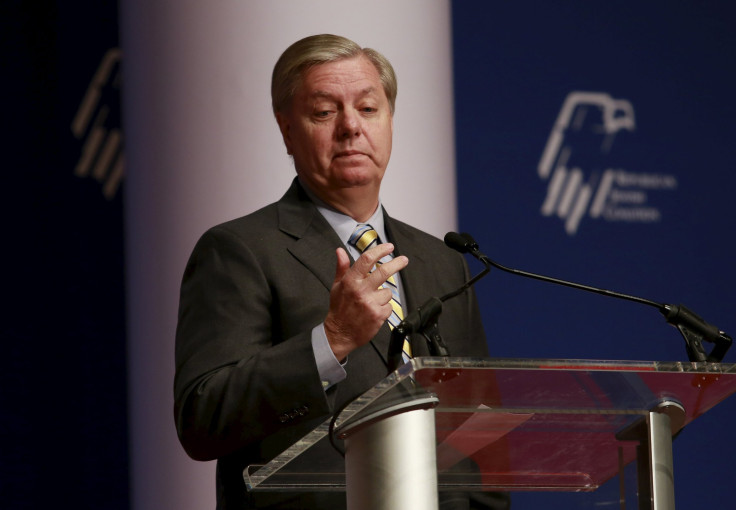 Specifically on the San Bernardino massacre, Graham said no amount of gun control would have prevented the attack. What he said needs to be determined is whether the marriage of Syed Farook and Tashfeen Malik was "a terrorist arranged marriage."
Sen. Rand Paul of Kentucky agreed more gun control would not have prevented Wednesday's carnage, noting California already has all the restrictions in place for which Obama has called.
"Part of the answer is we need to allow people to defend themselves," He said.
Paul disagreed, however, about reinstating the NSA's phone meta data collection, noting French authorities collect even more information than the NSA was collecting and yet failed to prevent the Paris attacks.
Paul, also on "Meet the Press," took aim at the visa waiver program, noting more than 40 percent of people with tourist visa's overstay their welcome.
On Malik specifically, Paul said he doesn't think she was vetted properly and the papers she filed probably "were a lie to begin with."
Original story:
Ahead of President Obama's Sunday evening address, Republican presidential hopefuls weighed in on the morning talk shows on what the United States should do in the wake of last week's terrorist attack in San Bernardino, California, calling for more tools for intelligence professionals to identify and contain threats and for a fighting force to defeat the Islamic State group on the ground.
Husband and wife, Syed Farook and Tashfeen Malik, stormed a Christmas luncheon at the Inland Regional Center where Farook worked and opened fire, killing 14 people and wounding nearly two dozen more. Malik had pledged her loyalty to ISIS in a Facebook post.
On CNN's "State of the Union" Florida Sen. Marco Rubio and Ohio Gov. John Kasich called for better tools for the intelligence Community.
Rubio said changes to the National Security Agency's ability to collect telephone meta data will impede future terror investigations and those restrictions must be reversed. He also called for the formation of a Sunni Muslim ground force to defeat ISIS in Syria and Iraq.
He said the administration "misunderstands this threat" of homegrown terrorism, saying ISIS does not instruct terrorists where to go and what to do. Rather, he said, the attacks are inspired by the terrorist group, if not the specifics.
"This is not going to be the last attack on the homeland," Rubio said.
Rubio rejected limiting the Second Amendment rights of those on the no-fly list -- something President Obama says is just a commonsense action -- saying a large proportion of those on the list have no connection to terror.
Kasich on "State of the Union" called on Congress to give the intelligence community more tools to fight terrorism, including the ability to read encrypted messages.
"The issue of encryption is real and it is serious. Congress should get on it," Kasich said, cautioning, however, that once a backdoor is provided for intelligence professionals, the way is opened for hackers also to get in and do damage.
Kasich said the United States cannot rely on other countries to defeat ISIS and should put together the same type of coalition that drove that drove Saddam Hussein out of Kuwait in 1991.
"This is a much more serious matter than driving Saddam out of Kuwait," he said, adding, "The longer we wait [to defeat ISIS], the more costly it will be."
Kasich said we're in a "battle of ideas."
"When people have no meaning in their lives, they do things that are totally crazy. We need to communicate we're about civilization. We're about life," he said.
FOR FREE to continue reading
✔️ Unlock the full content of International Business Times UK for free
offer available for a limited time only
✔️ Easily manage your Newsletters subscriptions and save your favourite articles
✔️ No payment method required
Already have an account?
Log in
© Copyright IBTimes 2023. All rights reserved.