Retailers Post Mixed November Sales Results, Despite Record Black Friday and Cyber Monday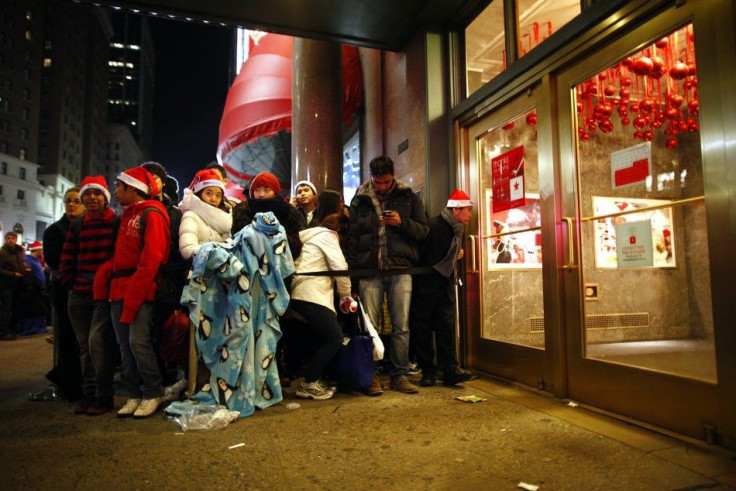 After record sales and traffic on both Black Friday and Cyber Monday 2011, retailers reported November sales that matched November estimates, as some retailers impressed while others fell behind.
November identical-store sales at 20 chains rose 3.1 percent from last year, based on Reuters calculations, reflecting good news for the companies that took advantage of pent-up consumer demand with special Black Friday and Cyber Monday deals. Companies that opened doors earlier at midnight Black Friday or even late Thanksgiving Day also reaped the benefits.
Limited Brands, operator of the Victoria's Secret Chain, was a big winner of a Thanksgiving weekend that saw record sales, along with Macy's and Saks Inc. On the other end, Kohl's reported a drastic sales decline, J.C. Penney fell, and Target did not meet analyst expectations.
It's definitely a mixed bag, Matt Arnold, a consumer analyst at Edward Jones in St. Louis, told Reuters. It almost seems like the chains that were catering to a higher-income consumer seemed to be more the winners and more discount-oriented chains, in many instances, got off to a weaker start.
According to The Associated Press, the data service MasterCard Advisors' SpendingPulse said that during the four-day holiday weekend starting with Thanksgiving Day, retail sales leaped 8.7 percent to $50.06 billion, including gasoline, food and online purchases.
The results follow the first report of Black Friday sales released last Saturday, when ShopperTrak estimated that shoppers spent a record $11.4 billion at retailers across the country on Friday, a 6.6 percent increase from 2010. Retail foot traffic also grew 5.1 percent. The National Retail Federation said spending over the weekend spiked 16 percent from last year.
Retailers depend on the holiday shopping season of November and December to account for as much as 40 percent of annual sales.
Limited Brands jumped 7 percent from November sales last year, well above the 4.9 percent expected gains from analysts surveyed by Retail Metrics Inc. Macy's beat a 4.1 percent estimate in identical-store sales, growing 4.8 percent instead.
Saks said in a statement Thursday that company sales increased 9.3 percent in November, marking a dramatic win over a 5.9 percent estimate, according to Bloomberg.
Saks CEO Steve Sadove said Thursday that the store was able to take advantage of an earlier opening on Black Friday.
What you saw on Black Friday is people were excited early, Sadove said in a Bloomberg Television interview Thursday.
On the other hand, not even Rebecca Black-parodied Black Friday ads could save Kohl's from a 6.2 percent downturn in November identical-store sales. Total sales decreased 4.5 percent. Estimates had sales increasing 2.1 percent.
November sales were disappointing, Kevin Mansell, Kohl's president and CEO, said in a statement.
We were encouraged by our improved performance in both stores and e-commerce over the Thanksgiving weekend. A majority of our planned incremental marketing investment is in December and we expect to be able to benefit as customers look for value as they complete their holiday shopping.
J.C. Penney's identical-store sales also fell 2 percent, a big swing compared to a 9.2 percent increase last year. The company said in a statement that its decision to respect Thanksgiving Day for families and open at 4 a.m. on Friday, as it had in prior years, adversely impacted Black Friday sales. Sales remained soft throughout the week, though the company did say online traffic was strong.
Target said its Black Friday sales were strong, but overall reported a 1.8 percent increase in identical-store sales, falling behind estimates of bigger growth.
November sales were near the low end of our expectations for the month as we compared against very strong performance last year, said Gregg Steinhafel, Target chairman and CEO.
Looking ahead, retailers were optimistic in their December forecasts. Though with the varying news of good and bad also comes a warning from ShopperTrak founder Bill Martin: It's still too early to tell if a strong Black Friday will carry over into next month.
Martin said some dates in December will be extremely important and telling: the last two Saturdays before Christmas and Dec. 23, the ever-important Father's Day, when many fathers go out to shop for last-minute gifts.
Said Martin of Black Friday: It's just one day.
© Copyright IBTimes 2023. All rights reserved.