Revenge Dump? Vitalik Buterin Sells MakerDAO Stake Days After Moving Nearly $5 Million In ETH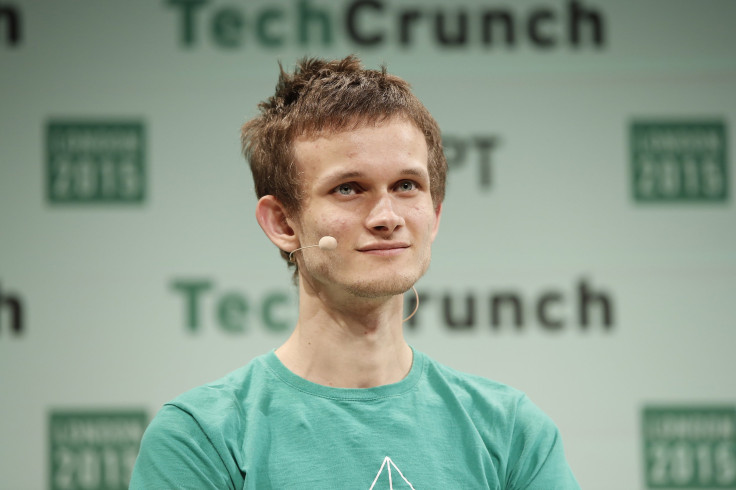 KEY POINTS
Buterin sold all of his 500 MakerDAO tokens Sunday on CoW protocol
It was equivalent to 353 ETH or around $580,000
Ether was trading up at $1,639.42 as of 4:25 a.m. ET on Monday
Crypto genius and one of the founders of the Ethereum blockchain, Vitalik Buterin, has liquidated his remaining stake in MakerDAO – worth about $580,000 – after its co-founder and CEO Rune Christensen publicly praised Solana blockchain's codebase. This led the crypto community to speculate that Buterin's move was about getting revenge.
Buterin sold all of his 500 MakerDAO tokens on Sunday on CoW protocol, which is equivalent to 353 ETH or around $580,000, blockchain data revealed. The crypto genius then moved all the received ETH to 0x3f6 address, which currently has more than $1 million in assets, including 415.76 ETH and several other ERC-20 tokens.
Buterin is among the early investors in MakerDAO, a decentralized lending platform that introduced the stablecoin DAI. While it is not known why he made the latest move, many speculate it has something to do with Christensen's recent statement.
The MakerDAO CEO shared a post over the weekend revealing the long-term plans for the reimplementation of NewChain, a project that will be built on a new blockchain that could be forked from Solana.
"The last phase of Endgame is the launch of a native blockchain for Maker with the codename NewChain," Christensen said. "It will make the ecosystem more secure and efficient."
"Endgame" is the company's bold plan to create an "emergent, community-driven ecosystem."
MakerDAO's plan of moving to Solana codebase is crucial and a huge one for the initiative, which is currently based on Ethereum and written in Solidity.
"Solana codebase should be considered as the basis for NewChain," the crypto executive wrote. "After having researched all the different options available to act as the foundation for NewChain, I believe that the Solana stack is the most promising codebase to explore further."
Christensen has also listed three major reasons why he thinks Solana is the "most promising codebase," which includes "the technical quality of the Solana codebase, as it is highly optimized for the purpose of operating a singular, highly efficient blockchain, which is what NewChain requires."
Another reason, according to the MakerDAO CEO, was that the "Solana ecosystem has proven its resilience by having gone through the FTX blowup."
Finally, "there already exists examples of the Solana codebase being forked and adapted to act as appchains. Most notable is the pyth project which runs its own adapted version of Solana to act as its backend," he added.
In April 2018, Buterin acquired his initial stake of 1071 MKR tokens at $905, leaving him with gains of around 27% on the tokens he sold over the weekend. The Ethereum co-founder previously used his MKR tokens in April 2021 when he donated 100 tokens to India's COVID-19 relief fund.
Last Monday, an address linked to Buterin moved 3,000 ETH, worth approximately $4.9 million, to a Vb 2 labeled address.
ETH was trading up at $1,639.42 as of 4:25 a.m. ET on Monday, with a 24-hour trading volume up by 21.11% at $3,346,926,665 – representing a 0.28% increase in the last 24 hours and a 0.10% loss over the past seven days.
ETH's total circulating supply stands at 120,217,696 ETH, with its value up by 0.27% at a $196,994,287,580 market cap, data from CoinMarketCap showed.
© Copyright IBTimes 2023. All rights reserved.