Richard Spencer Alt-Right Texas A&M Speech Confirmed: 'Hail Trump' White Nationalist Leader's Appearance Sparks Protests, Petition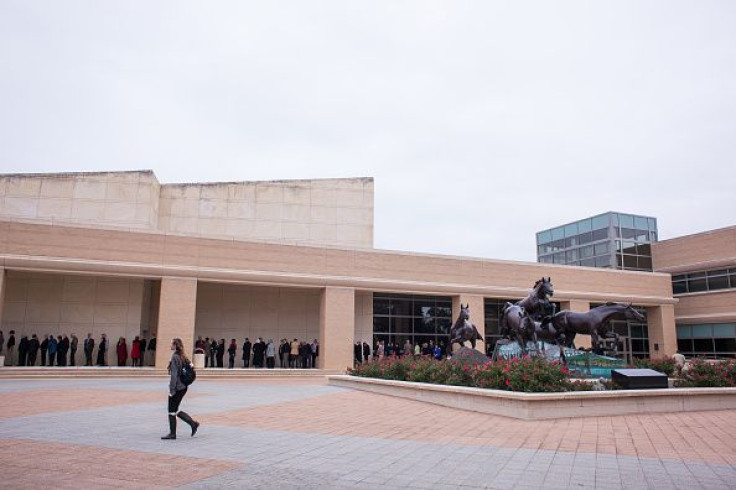 A white nationalist known for his role in the "alt-right" movement has accepted an invitation to speak at Texas A&M University, the school confirmed Monday. Richard Spencer was invited to the institution by former student Preston Wiginton earlier this month, according to the Guardian.
Wiginton extended an invite to Spencer "primarily because he's been in the news quite a bit with the Trump election," said the former student who describes himself as "sympathetic to nationalists." In response, almost 10,000 people have signed a petition to protest Spencer's appearance.
"I like for the students to be able to engage different people," Wiginton told "First News at Four" host Rusty Surette.
For those against Spencer's appearance, the university will be holding an event during the same time "celebrating the inclusive environment and core values that we hold dear," Texas A&M spokeswoman Amy Smith said before explaining the university's inability to prevent the speech. "Private citizens are permitted to reserve space available to the public as we are a public university as is the case here. Public groups must cover all rental expenses so that state resources are not burdened," said Smith.
While some at Texas A&M may be welcoming of Spencer, his local prep school alma mater has denounced him for a speech in Washington, D.C. during which he said "Hail Trump! Hail our people! Hail victory!" to supporters holding up apparent Nazi arm salutes Nov. 19.
Although Spencer was not explicitly named in a statement from the St. Mark's School of Texas in Dallas on Friday, his words have "been deeply troubling and terribly upsetting to our whole school community," Headmaster David Dini wrote in part. "We reject racism and bigotry in all its forms and expressions."
Spencer is expected to speak at the university on Dec. 6. Although the university did not invite him to speak, Spencer's appearance will not be canceled due to freedom of speech, Smith said. "Our students and our faculty, our staff and our alumni are outraged that this is happening to our campus when no one from our campus desires it," Smith said.
© Copyright IBTimes 2023. All rights reserved.
FOLLOW MORE IBT NEWS ON THE BELOW CHANNELS