'Rick And Morty' Season 6 Will Reveal More About Rick's 'Dark Past'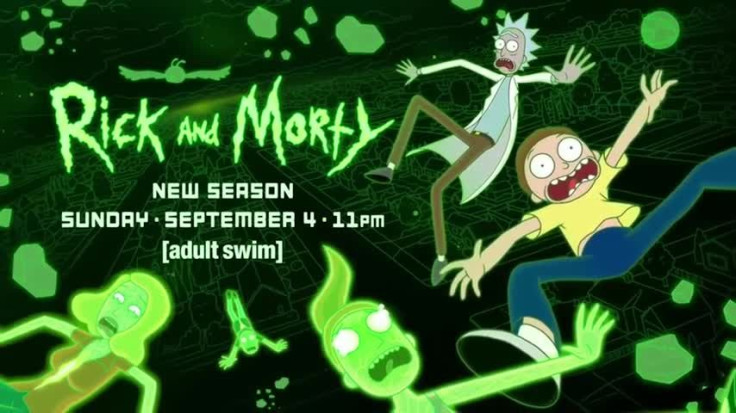 KEY POINTS
Spencer Grammer revealed that "Rick and Morty" Season 6 would dive deep into the past of Rick Sanchez
The "Rick and Morty" creators revealed interesting details about the first episode of Season 6
"Rick and Morty" Season 6 would premiere on Sept. 4 on Adult Swim, Hulu and HBO Max
Spencer Grammer, the voice actress of Summer Smith in the sci-fi animated series "Rick and Morty," revealed that the upcoming Season 6 would revolve around the "dark past" for everyone, including Rick Sanchez.
While talking about the premiere of the new season during an exclusive interview with IGN released Tuesday, the 38-year-old actress said the events in the next installment, in which a multiverse would be further explored, would lead to a more eye-opening revelation of the main character's past.
Season 6, episode 1, titled "Solaricks," would tackle what has been "alluded to very often that many terrible stuff has happened to Rick," Grammer shared.
She continued, "[And] as we're going through the course of it, in any alternate reality, other verse of the world, you know, the multiverse, I do think that we'll continue to learn more about this dark, dark past for everyone as we learn more about the reality that they're all currently living in."
IGN also spoke with "Rick and Morty" creators Dan Harmon and Justin Roiland about the upcoming season.
The pair teased details about what to expect after Season 5 ended on a major cliffhanger with the Citadel, known as The Citadel of Ricks, getting destroyed and Evil Morty seemingly leaving the show. It also left fans wondering how Rick and his grandson Morty Smith would reconcile and fix their broken relationship.
"There's some like classic 'Rick and Morty' stuff going on this season that the fans can expect, just really cool, fun, awesome, episodic sci-fi stuff," Roiland explained.
He added, "Obviously, we're learning stuff about Rick that's going to change the way people perceive Rick or think about him. Well, it isn't really going to change Rick as a character, it's more going to change how people think of him now that they know some of the stuff."
Co-creator Harmon also revealed that in the first episode of the highly anticipated season, they did something that couldn't be "reckoned or revisited" and answered questions about the main protagonist that couldn't be re-answered or "called a joke."
"Rick and Morty" Season 6 returns to Adult Swim on Sept. 4 at 11 p.m. EST. The season would have 10 episodes and would also be streamed on Hulu and HBO Max.
Check out the official trailer for "Rick and Morty" Season 6 below.
© Copyright IBTimes 2022. All rights reserved.
FOLLOW MORE IBT NEWS ON THE BELOW CHANNELS