Rihanna Calls Out Snapchat Over Domestic Violence Ad, Chris Brown's Lawyer Speaks Out
Rihanna and Chris Brown may no longer be dating, but the exes both agreed that a recent ad on Snapchat was completely inappropriate. The "Love on the Brain" singer slammed the app for making light of domestic violence, and shortly after, her ex-boyfriend's attorney released a statement condemning the tasteless image.
On Thursday, Rihanna used her Instagram story to post a lengthy message calling out the mobile app for the inconsiderate post. "Now SNAPCHAT I know you already know you ain't my fav app out there! But I'm just trying to figure out what the point was with this mess! I'd love to call it ignorance, but I know you ain't that dumb" she wrote.
"You spent money to animate something that would intentionally bring shame to DV [domestic violence] victims and made a joke of it!!!"
Rihanna went on to explain that although the post didn't offend her too much, she was more concerned about how the advertisement could affect other people who are victims of abuse.
"This isn't about my personal feelings, cause I don't have much of them … but all the women, children and men that have been victims of DV in the past and especially the ones who haven't made it out yet …. you let us down! Shame on you. Throw the whole app-oligy away," she wrote, ending her lengthy post.
Although Brown didn't directly comment on the Snapchat controversy, his lawyer, Mark Geragos released a statement. "They should change their name from Snapchat to Tone Deaf," he told Us Weekly on Thursday.
The image that caused all of the trouble was an ad promoting a "Would You Rather" mobile game that asked users if they would rather "slap Rihanna" or "punch Chris Brown."
The ad has since been removed, and Snapchat issued an apology for the incident. "The advert was reviewed and approved in error, as it violates our advertising guidelines," a spokesperson for the company said in a statement Wednesday.
"We immediately removed the ad last weekend, once we became aware. We are sorry that this happened."
Rihanna and Brown's relationship first made headlines in 2009 when the "Party" singer was arrested for assaulting the "Work" artist. Although the two rekindle their romance in 2012, they ended things for good in 2013.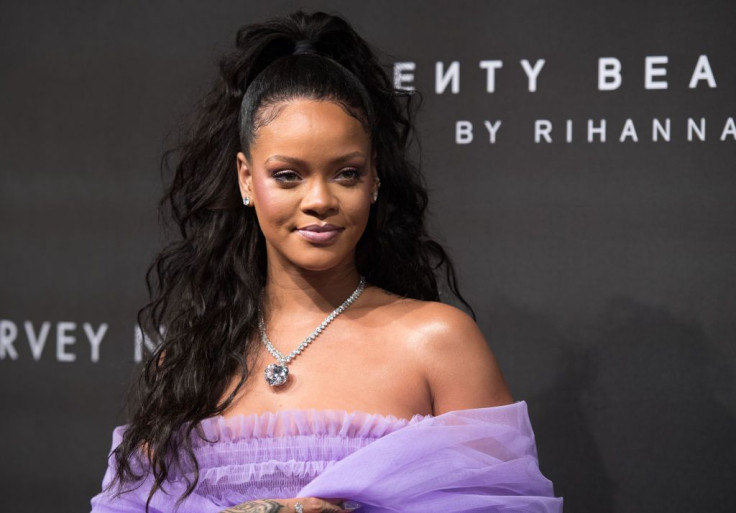 © Copyright IBTimes 2022. All rights reserved.
FOLLOW MORE IBT NEWS ON THE BELOW CHANNELS