RIIZE Has Its Own Baskin-Robbins Ice Cream Flavor And Fans Are Not Happy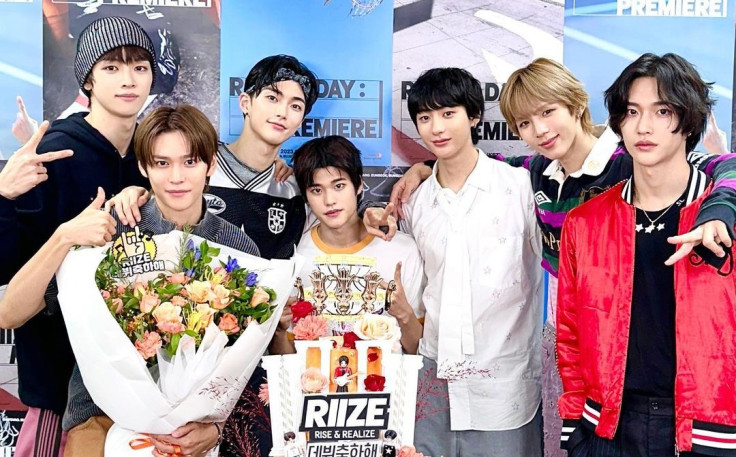 KEY POINTS
RIIZE just debuted, but it has already collaborated with a big ice cream brand
Fans are divided on whether the collaboration is the right move for the group
Some are "boycotting" the collaboration because of its affiliation with SPC Group
RIIZE is teaming up with SPC Group's Baskin-Robbins to release a new ice cream flavor inspired by the group's "rise" to stardom. However, some fans have decided not to support the project.
On Thursday, a representative from the Seoul-based food company, founded in 1945, spoke with Econonews Korea to announce the release of its newest product, called "Popping Star Rise" — a new ice cream flavor that will come packed with a mini photo for each member of the rookie K-Pop group.
The collaboration marks Baskin-Robbins' effort to "communicate" with the K-Pop fandom as well as the newer generation of consumers. In hopes of expanding its reach to a wider scale, it joined hands with SM Entertainment and RIIZE.
"This is our first collaboration with 'RIIZE.' We ask for your interest in the 'Popping Star Rise' Ready Pack Mini and the various collaboration products that will be released in the future," the representative said.
Following the news, many fans — known as BRIIZE — expressed how excited they were for the collaboration to be released Friday KST, most notably international fans who wished it would also be released in their country.
"All these big names under their belt as endorsers. Wow!!!" one fan wrote on Twitter, while another commented, "I need this in my country so bad."
"I don't think y'all realize how crazy this [is]. Baskin-Robbins is a huge deal in [South Korea]," a third fan stated.
"Now this is what you call marketing," a fourth user added, while another claimed, "Such a great promotion for RIIZE. I wish I could try Popping Star 'RIIZE' ice cream."
Unfortunately, some fans were disappointed by SM's decision, claiming that SPC is currently controversial in South Korea because there have been reports in 2022 claiming that the company allegedly violated labor rights and practices and observed illegal practices.
Some fans took to a famous South Korean online forum site to share their opinions, where most opted not to purchase the new products.
"This is their first collab after their debut, and they are doing [it] with SPC?" one user commented.
Another wrote, "Why SPC?... SM is seriously thoughtless."
"I won't be eating it," a third user claimed, while another seemingly agreed, saying, "I can't feel any sincerity with those photo cards and because it's SPC, I'm not buying nor eating it."
Others also mentioned how the photo cards included in the product didn't seem real since most of the photos had already been unveiled to the public. Another user also expressed their disbelief and shared a report from 2022 that detailed the controversy involving SPC.
In the report released by local media outlet Hani, it was said that a boycott of companies affiliated with the food company is currently ongoing. Companies named in the report included Paris Baguette, Baskin-Robbins, Dunkin' Donuts, Shany, Samlip, Shake Shack and Caffe Pascucci.
The boycott came after it was revealed that a 23-year-old factory worker had died on the floor of SPC's bread company and that there have already been several complaints of labor rights issues since 2017, but they remain unaddressed.
One netizen stated, "If they had collaborated with another company, it would be worth a try, but SPC... no matter how much it is RIIZE, I have no choice but to skip consumption."
SM Entertainment has yet to comment on SPC's controversy.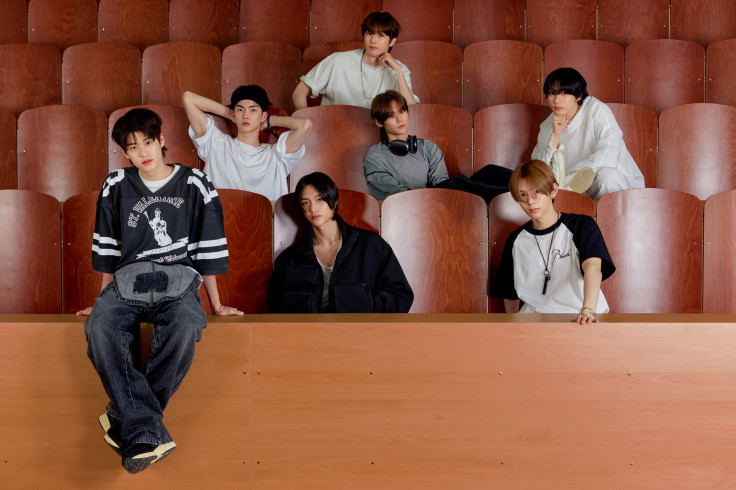 © Copyright IBTimes 2023. All rights reserved.