RIIZE Fandom Name Changes From 'SUNZ' To 'BRIIZE' After Backlash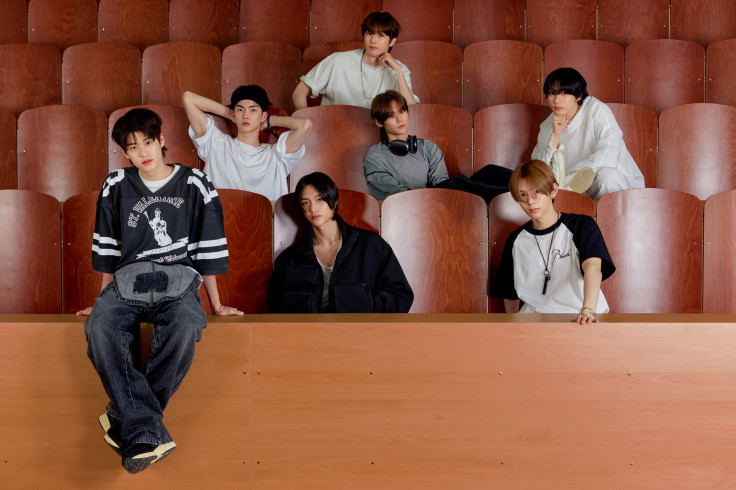 KEY POINTS
During RIIZE's debut showcase, the group revealed its official fandom name, SUNZ
Some fans shared their worries about how SUNZ could cause controversy for the group
RIIZE released an announcement via SNS regarding the group's fandom name issue
RIIZE announced that it would be using a new fandom name after considering some fans' worries over SUNZ, the official fandom name announced by the group during its debut showcase on Monday.
On Wednesday, RIIZE took to X, formerly known as Twitter, to announce RIIZE's new fandom name.
After thanking fans for their support, RIIZE announced that it will be replacing its previously revealed fandom name, SUNZ, with BRIIZE starting next Tuesday, Sept. 12.
BRIIZE, which means breeze, represents fans being with RIIZE anytime, anywhere, helping the group to fly like a breeze blowing anywhere.
"We introduced the fan club name to SUNZ, which was voted by the fans the most, but there were many opinions from fans who were worried that SUNZ could sound negative, so we confirmed that the good meaning of SUNZ to grow with RIIZE could be distorted," RIIZE said in the announcement, according to an English translation by Papago.
"As all the fans who support RIIZE are called by a good name and decided to grow together, we would like to change the name of the fan club to 'BRIIZE,' which received the most votes as the next best, so we ask for your understanding," the group continued.
After SUNZ was initially announced as the official fandom name for RIIZE, some fans aired their concerns about how putting it side by side with the group name could end badly.
While the meaning of the selected fandom name was clearly explained — fans that will always shine brightly on RIIZE and grow up with the group like the sun in the sky, other fans pointed out that using RIIZE and SUNZ together could be problematic.
Putting RIIZE and SUNZ together may sound similar to "rising sun," the name of the flag used by the Japanese during wars. Koreans, who have been colonized by Japan and impacted by its militarism and imperialism reportedly compare the Japanese rising sun flag to the Nazi swastika.
Other Korean fans of RIIZE also reportedly don't approve of SUNZ because they don't like the ring of it. "Ok, so to sum up, K-fans don't like SUNZ at all [because] they hate the ring of seonjjeu since 썬즈 sounds like 씹즈 ("s--t" in Korean), tweeted one fan.
Another added that Chinese fans didn't like SUNZ because its spelling resembles "sunzi," which means grandson in Chinese.
Now that SUNZ has been replaced with a new official fandom name, fans are sharing their thoughts, quoting RIIZE's tweet.
"While SUNZ would have been a cute fandom name for the [international] fans, if it has negative connotations in other languages or culture or it may potentially bring harm to RIIZE by [people] with ill intentions, then I'm all for the change. We [should] protect RIIZE from any potential harm," stated one fan.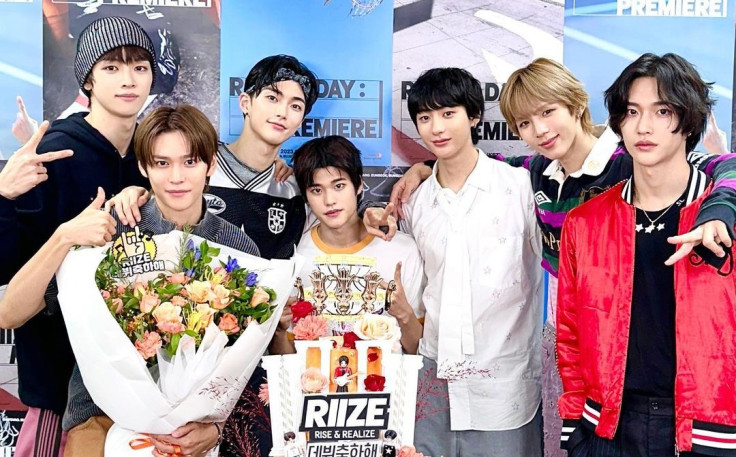 © Copyright IBTimes 2023. All rights reserved.