RIM Shares Jump Again After Goldman Sachs Upgrade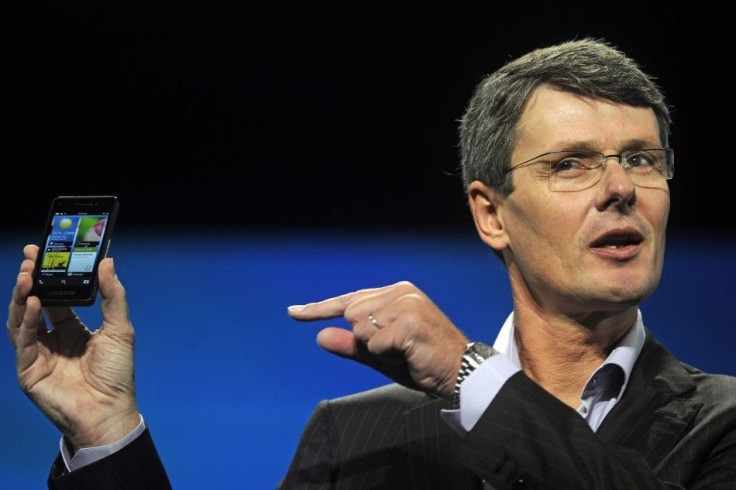 Shares of BlackBerry developer Research in Motion soared nearly 10 percent Thursday after an analyst at Goldman Sachs (NYSE: GS) boosted her outlook on the shares to "buy" from "neutral."
After trading as high as $12.30, shares of RIM fell back to close at $11.54, up 44 cents. Nevertheless, the latest bullish signal brings the gains on RIM shares in November to 53 percent, giving the Waterloo, Ontario, company a market value of $6.05 billion.
Since it announced the BlackBerry 10 will be shipped on Jan. 30, rather than in April, shares of developer Research in Motion have been on a tear.
At Goldman Sachs, analyst Simona Jankowski boosted her target price to $16 based on hopes the BlackBerry 10 will enable RIM to retain clients and add new ones. Indeed, she estimated the new smartphone should enable RIM to report a profit for the fiscal year ending in March 2014, reversing the loss for 2012 and this year's expected loss.
Jankowski said RIM's customers starved for a new device will play upward of $400 apiece, accounting for about a third of total revenue. "We expect our estimates to exceed the Street's estimates for the next four quarters," she said.
At Thursday's prices, RIM's market capitalization still remains well below the values of its biggest rivals in the smartphone and tablet sector, Samsung Electronics (Seoul: 005930) and Apple (Nasdaq: AAPL). Apple's value of nearly $556 billion is the largest of any public company.
But the comment by CEO Thorsten Heins that the long-awaited BlackBerry 10 will be shipped about a quarter earlier than expected appears to have helped the shares. Heins' biggest challenge is to keep RIM's 80 million subscribers from defecting, buying a more versatile phone from a competitor.
As well, RIM also has reported huge losses on operations after Heins, installed as CEO only in January, took huge write-offs and announced layoffs of as many as 15,000 employees and factory closings.
For the first three quarters of its fiscal 2013, RIM has reported cumulative net losses of $878 million on revenue of $9.87 billion. RIM also faced pressure from two dissident outside investors, Toronto's Jaguar Financial and New York's Omega Adviser, to shake up management or put the company up for sale.
The pressure led to the departures of co-CEOs Michael Laziridis and Jim Balsillie, the layoffs and hiring of JPMorgan Chase (NYSE: JPM) and a unit of Royal Bank of Canada (NYSE: RY) for investment advice.
Much of RIM's problem stemmed from the 2010 acquisition of QNX Software from Harman International (NYSE: HAR) and the Canadian company's delay in adapting its OS to the existing BlackBerry OS. The BlackBerry 10 runs on the QNX OS, which Heins made available to developers six months ago.
Tom Coupland, analyst with CIBC World Markets, is betting the new device will work well for customers. He estimates RIM may ship as many as 41 million new phones in fiscal 2014, compared with only 30.2 million in current fiscal 2013, which ends in March.
At Macquarie Research, analyst Kevin Smithen was more skeptical, keeping a "neutral" rating on the shares. Still, he believes RIM's mobile carriers will eagerly carry the device because customers are waiting for a new model.
Even if BlackBerry 10 is a huge success, RIM will have to sell a lot of them to regain market share. In the third quarter, its overall smartphone share fell below 5 percent compared with the year-earlier's 12.5 percent, IDC estimated. Samsung and Apple, meanwhile, took about 75 percent of the market.
Shares of Apple rose $642 to $589.36 in Thursday trading. They've fallen 2.3 percent in November and 12.4 percent over the past three months.
© Copyright IBTimes 2023. All rights reserved.