RIM Shares Rally 7 Percent After Takeover Speculation, New Low Set After 3Q Results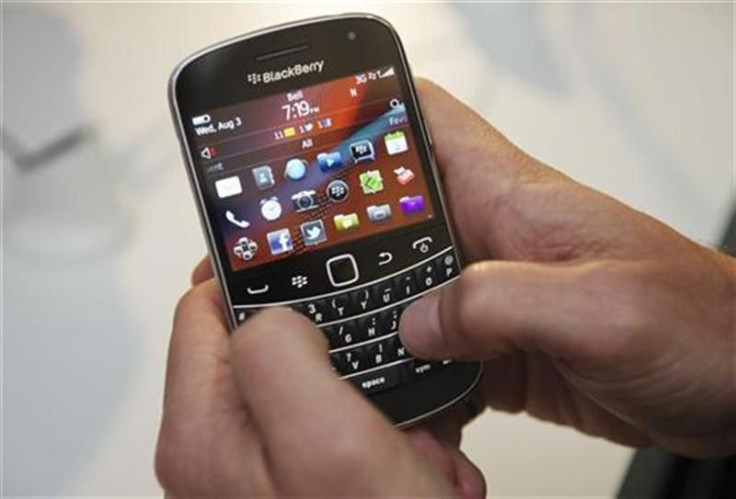 Shares of BlackBerry developer Research in Motion soared as much as 7 percent Tuesday on speculation it may attract a suitor in 2012 or take steps to improve shareholder value.
RIM shares closed at $14.88, up 97 cents, giving the Waterloo, Ont.-based telecommunications giant a market capitalization of $7.8 billion and enterprise value of $5.8 billion.
After RIM reported dismal second-quarter earnings Dec. 15 and also pushed back 2012 releases of eagerly anticipated new BBX phones and BlackBerry PlayBook tablets, the shares set an eight-year low of $13.12. Even with Tuesday's gain, the shares have declined nearly 75 percent in 2011.
While co-CEOs Mike Lazaridis and James Balsillie, both with 10 percent stakes in the company, told investors they would take steps to improve performance, activist shareholders Jaguar Financial of Toronto and Omega Advisers of New York said they wanted more.
As in September, after RIM reported poor second-quarter results, speculation emerged that companies seeking RIM's valuable 75 million customers, patents and enterprise reach might bid for the company. They would include Finland's Nokia, as well as Amazon, Apple, Microsoft or Google from the U.S. and private equity players.
To date, none of the rumors has panned out, but Vic Alboini, president of Jaguar, told International Business Times RIM should try to monetize some of its intellectual property by auctioning patents. Earlier in 2011, RIM paid nearly $800 million as part of its share in buying Nortel Networks patents in a syndicate headed by Apple.
Several analysts, such as Peter Misek of Jefferies, have said they believe reports that RIM may try for a partnership or auction are real. Misek also suggested RIM might license its BlackBerry OS to a competitor like South Korea's Samsung Electronics or sell itself completely to Microsoft before the U.S. software company releases its Windows 8 for tablets in the third quarter.
RIM executives have declined comment.
Even with Tuesday's surge, RIM shares remain relatively cheap on a price-to-earnings basis. At the current price, its P/E ratio is a mere 3.5, compared with Cupertino, Calif.-based Apple's 14.76, Seattle-based Amazon's 93.45 and Redmond, Wash.-based Microsoft's 9.47.
© Copyright IBTimes 2023. All rights reserved.
FOLLOW MORE IBT NEWS ON THE BELOW CHANNELS