RIM's Executive Exodus Continues, Tyler Lessard Leaves BlackBerry Maker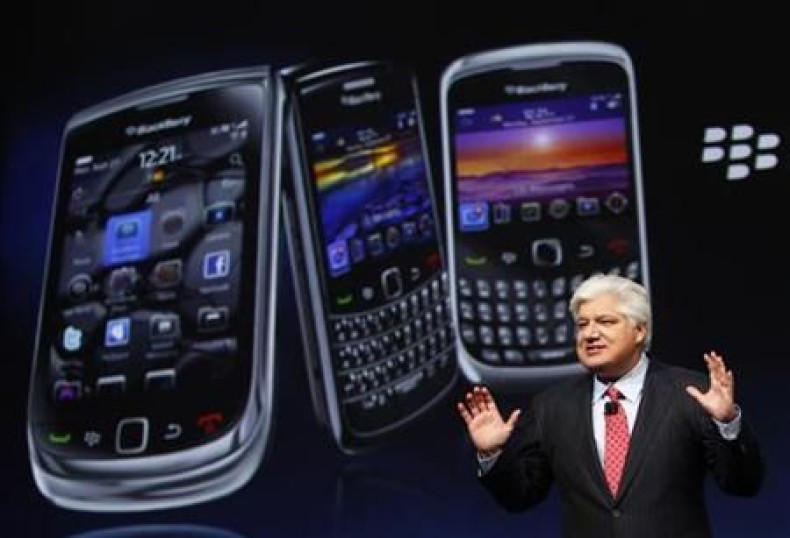 Executives continue to leave BlackBerry maker Research in Motion (RIM). Tyler Lessard, the company's vice president for global alliances and developer relations, is the latest to leave the smartphone maker.
Lesser will leave in coming week, RIM spokeswoman Marisa Conway confirmed with Bloomberg on Thursday.
Conway also told Bloomberg that Lessard will be replaced by Alec Saunders, a former executive at QNX Software Systems. RIM bought the company last April. QNX software powers RIM's PlayBook tablet computer.
Reuters has reported that Jeff McDowell, senior vice-president for platform marketing and alliances, also left the company two months ago.
The blog crackberry.com also reported the two exists, however, only Lessard's departure was confirmed by RIM officials.
Lessard is about the fifth executive to leave RIM.
According to Bloomberg, Mike Kirkup, senior director of developer relations, announced his departure in a blog post in August. Ryan Bidan, the product manager in charge of RIM's PlayBook tablet computer, left the BlackBerry maker for Samsung Electronics Co. in July.
Additionally, Brian Wallace left his position as head of digital marketing at RIM, to join Samsung in June. Chief Marketing Officer Keith Pardy tendered his resignation with RIM in March, according to Bloomberg.
Two years of market share losses to Apple and Google have forced RIM to undergo an operating system overhaul.
The company announced about a quarter ago a significant restructuring, management realignment and this is the next phase of that, Kevin Smithen, an analyst with Macquarie Securities USA Inc. in New York, told Bloomberg. There will continue to be management changes as we move toward the QNX launch in the early part of next calendar year.
RIM's shares were down more than 5 percent at mid-afternoon on Thursday.