Risk Factors Of Psychiatric Disorders: Sexual Abuse Tops The List
KEY POINTS
>450 million individuals worldwide suffer from mental disorders
Two-thirds of them never seek medical help
Identifying top risk factors including early life adversities is important
With more than 450 million people diagnosed, mental disorders are one of the leading causes of ill-health and disability worldwide. New research pointed out the main risk factors for psychiatric disorders.
The researchers from Dell Medical School in Austin, Texas reported that early life mishaps including neglect and abuse (physical, emotional and sexual) is the highest risk factor for mental health disorders.
The findings of the study state that physical abuse at a young age is linked to reduced life expectancy due to elevated risks for stroke, cardiovascular diseases, diabetes, obesity and several types of cancers.
"In terms of the psychiatric impact, maltreatment increases the risk for depression, drug abuse, suicide, alcohol abuse, and it also worsens the course of all psychiatric disorders that have been looked at," Medscape Medical News quoted the study's lead author Charles Nemeroff, MD, Ph.D.
The paper published in the American Journal of Psychiatry mentioned that about one in four children will experience abuse or neglect. The authors opine that this is true when it comes to certain types of childhood maltreatment especially emotional abuse and neglect. Although these cases might not receive clinical attention, they have devastating consequences on health.
A recent meta-analysis revealed that about 46% of individuals suffering from depression went through maltreatment during childhood and about 57% of bipolar disease patients had experienced neglect and/or childhood abuse.
The findings of the study also pointed out that childhood adversity was linked to poor treatment outcomes in mental health patients suffering from bipolar disorder, depression and post-traumatic stress disorder. The study highlights the need for clinicians to conduct detailed evaluations of trauma history.
A vast majority of patients don't volunteer to provide details pertaining to childhood adversities (if any), especially during the first visit. Clinicians need to understand the best ways to treat these patients since they don't respond well to conventional treatment options including medications and psychotherapies.
The researchers also point to intergenerational genetic trauma- a phenomenon in which a child might carry an effect of parent's trauma. They also mentioned that not all people exposed to childhood adversities suffer from mood disorders or other mental health conditions. This indicates that environmental factors and genes might be responsible for the association between childhood abuse and mental health disorders.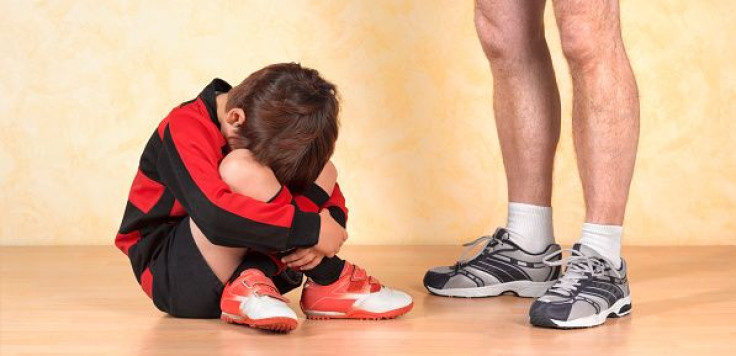 © Copyright IBTimes 2023. All rights reserved.