The Riveting Story Behind Sabrina Menasria's Gifted Talent Contributions To The Corporate World
* This is a contributed article and this content does not necessarily represent the views of IBTimes.
Sabrina Menasria's meteoric rise within the recruitment industry has been fueled by the values she derived from humble beginnings, her wealth of experience spanning almost two decades in the luxury and beauty industry, as well as a long journey to self-awareness and acceptance.
Growing up in a family that battled with financial challenges, this motivated Sabrina to succeed at whatever she did to enable her to change the narrative of her story. Having a father as a construction officer sparked her interest to conceptualize and create innovative ideas.
As a student, she excelled in all her courses and was initially aspiring to be a medical doctor, in accordance with the societal expectations of brilliant students at the time. However, she decided to pivot when she was in the recovery stage of a mental breakdown. In the wake of her struggles with being socially accepted, her peers often had a hard time relating to her because she always seemed to be ahead of her time. During this season of her life, she became intentional about discovering her passions and talents which led her to pursue a degree outside of the medical field.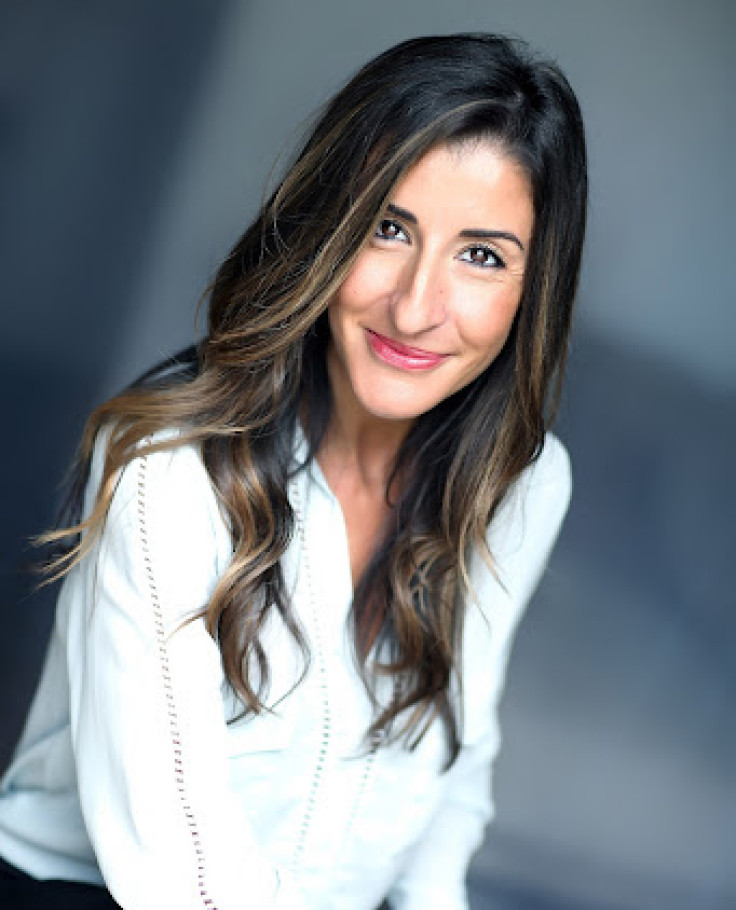 Sabrina Menasria
"Growing up, I noticed I was different from others. When I had conversations, I could understand people but they couldn't understand me. I had a high-level way of reasoning and it made me feel like I had a problem. Much later, after reading a book on giftedness, I realized what I could not understand about myself was in fact rare and very special. This was the moment I decided to stop complying towards social norms and instead build my own path." Sabrina Menasria, Founder and CEO of Singularity stated.
In 2004, she graduated from EMLV - École de Management Léonard de Vinci's business school and obtained a master's degree in supply chain management from KEDGE Business School in 2006. She then proceeded to have a 17 years career in the luxury and cosmetic industry, working for brands like L'Oreal, Shiseido, and CHANEL. It was during her time at CHANEL, Sabrina was working as Head of Data Analytics and noticed the lack of relevant talent needed to achieve digital transformation within the corporate world.
After having an extensive career in the beauty and fashion sector, Sabrina founded Singularity in 2019, a gifted talent acquisition agency for companies. The inspiration was born from the shortage of exceptionally innovative, change-makers in the workforce that she witnessed during her industry work experience over the years. In addition to this, as a gifted talent, Sabrina also had a first-hand experience of the misconceptions people had about overachievers, which inspired her to strive towards altering the narrative of extra-doers in the workspace, by being the link between them and the corporate world.
Reflecting on the inspiration behind establishing Singularity, Sabrina Menasria said, "I set up Singularity because I'm deeply passionate about promoting these highly intellectual, creative and empathic change makers. These singular talents are the people that drive the transformation, and I decided to focus my services on them because I believe that nowadays, as the world is changing so fast, we really need to have this kind of talent and not be afraid of them."
Singularity has a novel recruitment model and the talents are evaluated based on 5 intensities inspired by Dąbrowski's theory, which appraises their intellect, emotional intelligence, creativity, sensitivity, and psychometrics.
Today, Singularity has placed over 60 gifted talents in organizations within France and across the globe. Besides being a provider of top talents, Sabrina is also dedicated to women's advocacy. Recently in 2022, she co-founded a non-profit organization called Les Singulières with two other women. It's a Singular and gifted women's network to champion the fight for women's rights and promote intensely powerful women.
Sabrina is a self-made woman who has risen against every boundary on her career path. From modest beginnings to being the bridge between unique singular talents and the Parisian corporate ecosystem despite life challenges. Her determination earned her the "Woman of the Year in Business Analytics" from the University of California, Berkeley, in 2019. Although she has achieved a lot, the business pioneer intends to do a lot more.
Commenting on her career journey, Sabrina Menasria said, "I'm proud of how far we've come at Singularity. I hope through our service, we would be able to create universal awareness of gifted talents and educate higher-ups to make them understand the interests and value of these talents. Drawing from my experience growing up with minimal funds, I know the unique challenges that can be faced, so I also want to provide resources to harness more self-made women."
© Copyright IBTimes 2023. All rights reserved.