RNC 2012: Clint Eastwood's Surprise Appearance At Republican National Convention Propels Star Power To Fore, Evokes Twitter Backlash (VIDEO)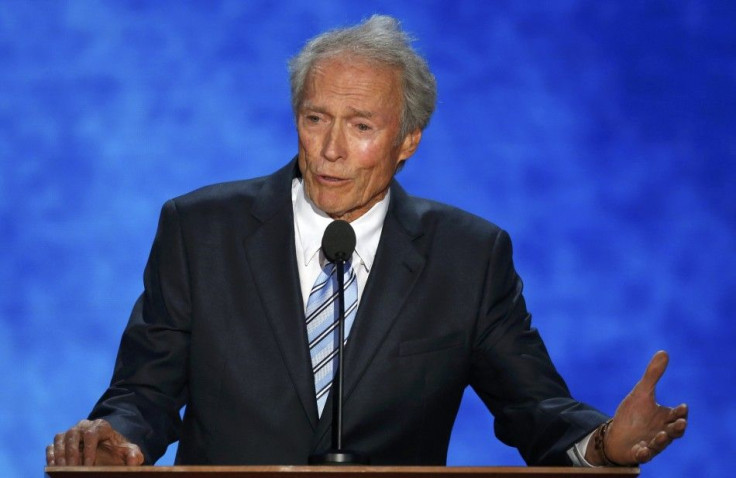 As Clint Eastwood made his "surprise" appearance at the Republican National Convention and delivered his speech supporting Republican Mitt Romney and mocking President Obama, star power came to the fore ahead of November 6 elections even as Twitterati blasted his speech.
Reported as the "mystery guest" in the RNC convention, Eastwood's unscripted speech meant to endorse Republican candidate Mitt Romney drew Twitterati ire and was largely viewed as "off script," even as it showed how the Romney and Obama camps were using stars to win votes.
While "Ocean's Eleven" star George Clooney is a known supporter of the Obama camp and provided donations for the ongoing election campaign, Clint Eastwood's support for Romney's candidature seems to have stemmed from his disappointment with the Obama administration.
In 2008, initially he endorsed Republican John McCain candidature, but subsequently credited President Obama's victory. However, in 2010, he expressed his disappointment with Obama, stating he was "not a fan of what he's doing at the moment."
Cut to 2012, as Clint Eastwood's 10-minute speech played to a packed auditorium, many Republican aides were seen wincing backstage, San Jose Mercury News noted.
Apart from delivering a freewheeling performance, Clint Eastwood was seen addressing an empty chair that was seen as a representation of President Obama. He criticized the president for the unemployment problem, Afghanistan and being a lawyer.
However, Twitteratti did not take kindly to Eastwood's speech. The Media Blog @The MediaTweets tweeted: "The Clint Eastwood clip is really painful viewing...who thought that was good idea?"
American actress Olivia Munn tweeted: "Clint Eastwood was talking to an empty chair at the RNC...No, that's not the set up to a joke. Its not even a joke."
Mitt Romney and RNC also came under flak for Eastwood speech as Fortune 500 speaker Exavier Pope tweeted: "Clint Eastwood summed up the #RNC perfectly: An Old crotchety rich white man fighting against an imaginary black threat."
Stand-up comedian Bob Newhart did not take the Clint Eastwood act well either as he tweeted: "I heard that Clint Eastwood was channeling me at the RNC. My lawyers and I are drafting our lawsuit."
And former rapper and actor Christopher KID Reid tweeted: "Clint Eastwood made Mike Tyson sound like Shakespeare...#RNC"
© Copyright IBTimes 2023. All rights reserved.
FOLLOW MORE IBT NEWS ON THE BELOW CHANNELS