Robert Downey Jr. Is The World's Highest-Paid Actor Thanks To 'Avengers: Age Of Ultron' Being A Hit In China And Overseas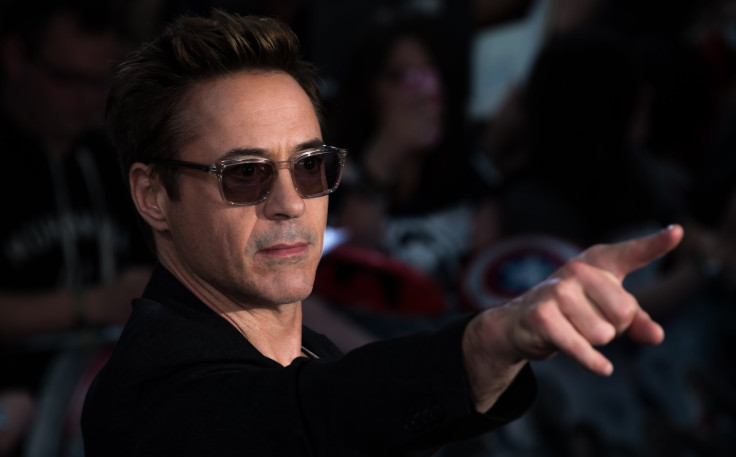 In the fictional world of comic book movies, Tony Stark, a.k.a. Iron Man, is the second-richest superhero. While the actor who plays him might never reach the same level of wealth, he can take comfort in the fact that he's the highest-paid actor in the world for the third year in a row -- and he can thank the foreign box office, in particular in China, for this achievement.
Robert Downey Jr., the man in the iron suit, took the No. 1 spot on Forbes' annual ranking of the world's highest-paid actors once again. According to "The World's Highest Paid Actors 2015" list, Downey banked an enviable $80 million last year.
Downey's huge paycheck comes partly from the reported $40 million he's being paid to star in "Captain America: Civil War" and, more importantly, the strong performance of "Avengers: Age of Ultron" overseas. Under his contract with Disney/Marvel, the 50-year-old actor received an upfront payment for starring in the film and backend participation, which means he earns a percentage of "Ultron's" profit. The movie grossed $1.4 billion worldwide, making more overseas ($941.5 million) than it did domestically ($456.4 million). It performed especially well in China, where it made $250 million, as Forbes notes in the article.
The success of "Avengers: Age of Ultron" abroad and Downey's subsequent paycheck points to the growing importance of international audiences. As Deadline notes, the international box office has started to account for more than half of a movie's total gross. In recent years, China has become the world's second-biggest movie market. In 2014, the global box-office revenue was $36.4 billion, according to the Motion Pictures Association of America, to which China contributed $4.8 billion, a 34 percent increase from the previous year. It'll be a few years before the People's Republic surpasses the U.S.' share of the global film market.
China factored heavily for the No. 2 and 3 highest-paid actors too. Jackie Chan, who is a huge star in China, made $50 million between June 2014 and June 2015 from his latest film, "Dragon Blade," which hasn't even been released in the U.S. yet, and additional merchandising. Vin Diesel came in third place with $47 million, most of which probably came from"Furious 7," a movie he co-produced and starred in. As a producer on "Furious 7," Diesel also receives a cut of the film's backend. The latest "Fast & Furious" installment made $1.5 billion worldwide, 76.8 percent ($1.2 billion) of which came from the overseas box office -- $400 million in China alone.
What makes this year's list interesting is that it's the first to include actors who work only in international industries. This year's top 10 features three Bollywood actors: Amitabh Bachchan ("Piku") and Salman Khan ("Bajrangi Bhaijaan") are tied for seventh place and Akshay Kumar ("Gabbar Is Back") comes in eighth with $32.5 million.
© Copyright IBTimes 2023. All rights reserved.
FOLLOW MORE IBT NEWS ON THE BELOW CHANNELS