Robert Englund Says His Freddy Krueger's Look Still Gives Him Nightmares
Robert Englund, who portrayed Freddy Krueger's character in the "A Nightmare on Elm Street" movie franchise, opened up about his character's appearance. The 74-year-old actor admitted that his look in the movie still gives him nightmares.
"On part one, I didn't have my movie star trailer; I had a little tiny honeywagon about the size of a urinal, with a Formica table, a plastic chair and a mirror with lightbulbs around it – the classic backstage makeup room," Englund told The Guardian during an interview published Thursday.
Explaining one instance, Englund explained that the lights were on dim mode because he had to take a nap at 4:00 a.m. He further shared that his head was wrapped with a towel to ensure that his makeup doesn't get ruined.
"I had them [lights] turned down low when I was taking a nap at about 4am, with my head resting on a tightly rolled towel so I wouldn't smear my makeup," he explained. "I was waiting to be called on set and heard this banging on the door."
The actor further shared that he stood up to open the door and saw "this disfigured face looking back" at him in the mirror.
"The shock made me jump out of my skin," he shared. "I brought my hand up and I realised: 'Oh my God, it's my own reflection!' But it was such a startling moment that it still inhabits a variety of nightmares."
"A Nightmare on Elm Street" was released in 1984. The second installment of the movie was dropped the next year, titled "A Nightmare on Elm Street 2: Freddy's Revenge." The next installment, "A Nightmare on Elm Street 3: Dream Warriors" was released in 1987.
The actor went on to play the same character in 1988's "A Nightmare on Elm Street 4: The Dream Master" and 1989's "A Nightmare on Elm Street 5: The Dream Child."
Englund was recently featured in the popular Netflix series, "Stranger Things," where he played Victor Creel's character. He also appeared in TV series like "Dota: Dragon's Blood" and lent his voice to "JJ Villard's Fairy Tales."
He will be next seen in the movie named "Harvest Moon."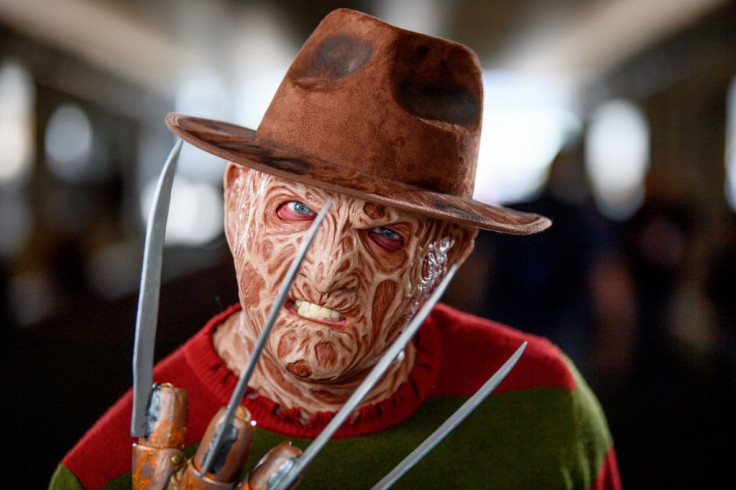 © Copyright IBTimes 2023. All rights reserved.