Robert Fuller: Death Of African-American Man Found Hanging From A Tree Ruled Suicide
KEY POINTS
The 24-year-old African-American man was found hanging from a tree in June
The findings of the initial investigation had deemed his death a suicide
His family dismissed the reports of local authorities and demanded a further probe
The death of the black California man who was found hanging from a tree last month has been ruled a suicide, authorities said.
Robert Fuller's body was discovered in a park near City Hall in Palmdale, about 60 miles from Los Angeles, on the morning of June 10. Los Angeles Sheriff's Commander Chris Marks said in a press conference Thursday, July 9, that no signs of struggle or those indicating Fuller attempted to remove the ligature from his neck were detected after the discovery of his body.
Fuller's death followed the incident of another black man, Malcolm Harsch, dying under similar circumstances in Victorville, about 50 miles from Palmdale, 10 days earlier, triggering a suspicion that foul play was involved. An early investigation by the sheriff's department had ruled the case a suicide, but Fuller's family pressed for a deeper probe.
"There were no signs of a struggle. No defensive wounds observed, and no other signs of trauma visible to Mr. Fuller," Marks said in the Thursday news conference. "The DNA results were returned from the ligatures and the fingernails of Mr. Fuller. The quantitative results for each tested sample indicated that the predominant contributor for each sample belonged to Mr. Fuller."
Both the cases were being investigated by the California Department of Justice and the FBI. Harsch's death was ruled a suicide last month after authorities found no foul play involved in it.
Marks said Thursday that Fuller had not been hoisted into the tree because the rope used to hang him was directly tied to the branches. According to investigators, the rope used for hanging him was consistent with the one purchased a month prior to his death from a store using his EBT card. Although a surveillance video from the store wasn't available, authorities determined he made several other purchases using the same card.
Investigators concluded Fuller had a history of mental struggles, including in 2017 when he was diagnosed by a hospital in Arizona with having auditory hallucinations and suicidal thoughts. Marks said that the Las Vegas Metropolitan Police Department early this year allegedly received a tipoff about him attempting to set himself on fire, ABC News reported.
According to Los Angeles Times, Fuller attended a Black Lives Matter demonstration, stemming from the police killing of George Floyd in Minnesota in late May, on the eve of his death. The nature of his death shook the black community in Palmdale, with some saying it could possibly be a case of lynching of a black man.
Fuller's death and the local authorities' prompt conclusion of suicide triggered outrage, with over 1,000 people attending a peaceful protest at the spot where his body was found. Kim Kardashian West, in June, had urged her followers on Twitter to sign a petition demanding further investigation into Fuller's death.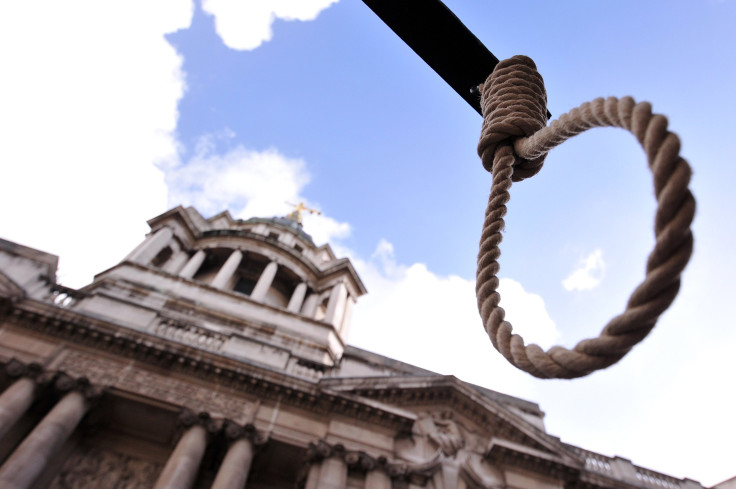 © Copyright IBTimes 2023. All rights reserved.