Robert Scoble Accused Of Sexual Harassment By 3 Women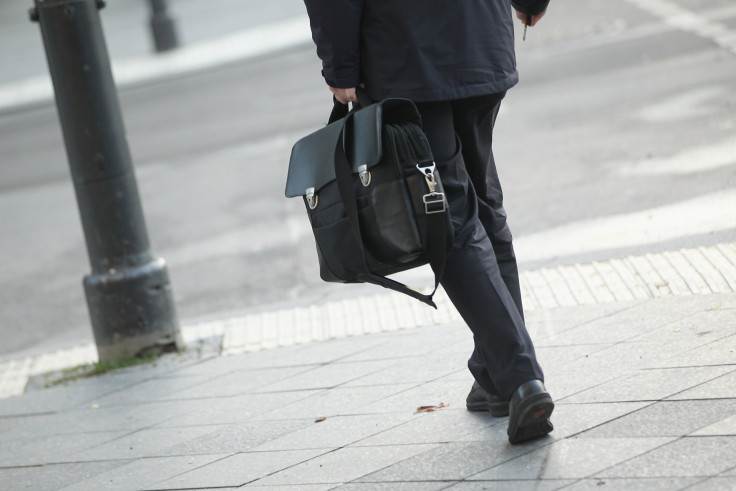 Robert Scoble, a notable U.S. tech figure and the creator of technology blog Scobleizer, has been accused by a third woman of allegedly committing sexual harassment, according to reports. Michelle Greer joins Quinn Norton and Sarah Kunst as women who alleged that Scoble behaved inappropriately with them.
Scoble is among a growing list of Silicon Valley veterans that have faced sexual harassment allegations. Social Finance CEO Mike Cagney and 500 Startups founder David McClure resigned from their posts following sexual misconduct accusations. Uber also came under fire for allegedly covering up a former female employee's incident of harassment.
Greer worked with Scoble at Rackspace, helping to produce content for Building43, a company that aided businesses in expanding their markets and revenues. Scoble allegedly sexually harassed Greer while in a hotel bar during the Startup Riot conference.
"I remember seeing him with two drinks in his hand," Greer told BuzzFeed News Thursday. "My boss sat next to me, and Scoble sits across from me and starts touching my leg."
Norton, a journalist, was the first to speak on her experiences with at Foo Camp, a conference launched by O'Reilly Media. The reporter was introduced to him at a campfire at the conference. Scoble allegedly got on Norton moments after they two met.
"And then, without any more warning, Scoble was on me," Norton wrote in a blog post published to Medium Thursday. "I felt one hand on my breast and his arm reaching around and grabbing my butt. Scoble is considerably bigger than I am, and I realized quickly I wasn't going to be able to push him away."
Norton added, "Meanwhile, the people around just watched, in what I can only imagine was stunned shock."
Norton's story led Kunst, founder of Proday Media, to share the reporter's article on Twitter alongside a brief synopsis of her experience with Scoble. Kunst allegedly reported Scoble and his wife to the Dent conference organizers after an apparent verbal abuse incident in 2014, sharing screenshots about the alleged event in an email exchange with what appears to be a conference organizer.
"My Dent experience was that Scoble was drunk and verbally harassed me," Kunst wrote in an email shared to Twitter Thursday. "Then, he and his wife tried to bad mouth me to others in conference leadership. I have returned since nor do I have a desire to do so."
Scoble has made a name for himself within the tech world. During his time at Microsoft, he blogged about the company's flaws on Scobleizer. He migrated to Rackspace in 2009 to help them cultivate Building43. Scoble departed Rackspace to join UploadVR as an entrepreneur in residence in March 2016. He has also become a prominent tech figure to make waves at industry-related events.
Many women have come forward with sexual harassment stories following the New York Times exposé on producer Harvey Weinstein. Gwyneth Paltrow, Lupita Nyong'o, Angelina Jolie, Cara Delevinge and Rose McGowan are among a list of more than 40 women that have accused Weinstein of either sexual harassment, sexual assault or rape.
Bob Weinstein, Ben Affleck, Amazon Studios head Roy Price, Screen Junkies creator Andy Signore and Nickelodeon's "Loud House" Animator Chris Savino are among a growing list of men that have come under fire for alleged sexual misconduct.
© Copyright IBTimes 2023. All rights reserved.