Robin Williams And Middle-Age Suicide: Death Underscores Silent Epidemic For Baby Boomers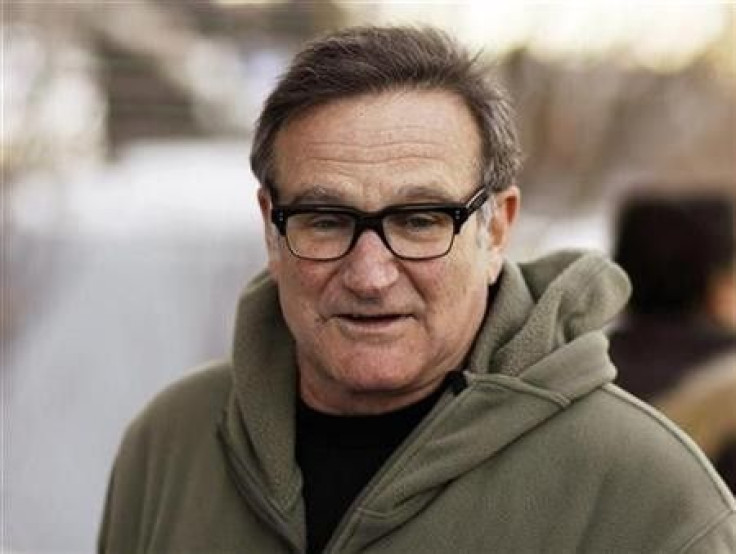 As fans mourned the sudden death of Robin Williams at the age of 63 Monday, many were shocked to learn the beloved Oscar-winning actor took his own life. Why would a hugely successful celebrity, adored by millions of fans and loved by his wife and children, kill himself? It turns out, the legendary actor was in an increasingly high-risk group for what some health care professionals have dubbed a silent epidemic: middle-age suicide.
Suicide rates among middle-aged adults have risen significantly in the past decade, especially among non-Hispanic whites, American Indians and Alaskan natives -- and no one seems to know quite why. A study released last year by the Centers for Disease Control and Prevention showed Americans are now more likely to die by suicide than in a car accident. Suicide among 35- to 64-year-olds increased 28 percent in the first decade of this century, while suicide among 55- to 59-year-olds jumped a startling 49 percent. It's a similar story in Europe, where suicide rates -- which had been on a decline -- rose 6.5 percent in 2009.
Researchers say the reasons for the increase are both varied and complex. While no one can say for sure what's precipitating the spike, a number of theories have been suggested in recent years. Some observers point to the effects of the Great Recession, noting single middle-aged men without college degrees are at higher risk for suicide than other groups -- a trend that grew more pronounced when the economy took a nosedive and employment prospects became ominously bleaker. One British study linked the economic downturn to some 10,000 suicides across Europe and North America.
Other researches have pointed to a shift in social perspectives that began with the baby boom generation, of which Williams was a part. Born between 1946 and 1964, this demographic cohort grew up amid the social and political upheaval of the 1960s. They idealized youth, prided themselves on rebellion, and rocked out to anthems like "My Generation." "It is the baby boomer group where we see the highest rates of suicide," Ileana Arias, the CDC's deputy director, told the New York Times last year. "There may be something about that group, and how they think about life issues and their life choices that may make a difference."
Julie A. Phillips, a social demographer with Rutgers University's Department of Sociology, goes a step further. In a study published in May in the journal Social Science & Medicine, she points to the rise in postwar social isolation that coincided with increases in divorce rates and decreases in marriage. Loneliness appears to take its toll as people grow older, but Phillips said he believes the stage could be set during younger years. "I speculate that the broad social and economic changes introduced in the 1960s may have weakened traditional forms of social integration and regulation for the postwar cohorts, leading to a pattern of rising suicide rates," Phillips wrote.
That said, Phillips added that suicide patterns may shift as new family and work structures become more widely accepted within society and people begin to "recalibrate their expectations." Moreover, as time goes on and younger generations begin to reach middle age, Phillips speculates, the rise in middle-age suicide rates may prove not to be unique to baby boomers after all. "[As] more data become available, we should closely monitor the extent to which these emerging patterns hold," she wrote.
On Tuesday afternoon, authorities confirmed Williams' death was a suicide by asphyxia. The actor's personal assistant found him in his Northern California home with a belt around his neck and wounds on his wrists. According to the CDC, hanging/suffocation is the most rapidly growing method of suicide -- jumping 81 percent between 1999 and 2010.
Read the full CDC study here.
FOR FREE to continue reading
✔️ Unlock the full content of International Business Times UK for free
offer available for a limited time only
✔️ Easily manage your Newsletters subscriptions and save your favourite articles
✔️ No payment method required
Already have an account? Log in
© Copyright IBTimes 2023. All rights reserved.