Rolling Stone Korea Apologizes After Facing Backlash Over 'Inappropriate' Descriptions Of Blackpink Members
Rolling Stone Korea has issued an apology for its choice of words in describing Blackpink members in a recent article.
The piece, published July 5, hailed Blackpink's "impactful career" despite releasing fewer songs compared to other groups. However, fans took offense at how it described two of its members.
Fans accused the publication of disparaging Jisoo in the line that read, "Although she does not possess the most outstanding talent in the group as a vocalist or dancer, her growth is much more apparent."
They also thought its decision to highlight Lisa's "exotic appearance" was insensitive, considering that the Thai singer has been subjected to racist attacks.
The topics "Apologized to Jisoo" and "Apologize to Lisa" trended on Twitter Tuesday as fans demanded an apology from Rolling Stone Korea.
To appease fans, the publication removed the sentences in the article that enraged the group's fans. It also took to Instagram Stories on the same day to post an apology and promised it would modify the article in a second edition print next week.
A fan tweeted a screenshot of the said apology, which read, "We have listened, have read, and have taken in all the considerations and remarks regarding the recent Blackpink column. We admittedly noted that we used inappropriate choice of words and context that led to this misunderstanding."
"A revised and modified column will be published in the second edition of the print next week. The revised column will be on our official website. We apologize to the artists for causing concerns," it continued.
Blackpink made history in June as the first all-Asian female singing group to be featured on the cover of Rolling Stone.
That month's issue also featured a group interview as well as individual interviews, in which members were asked, "Have you ever imagined your future without Blackpink?"
In response, Rosé said, "I think about it. But I don't think it will be over. Blackpink is family forever. I grew up with them. They're a part of me. I don't think it'll ever end. It's dumb of me to ever worry about that or think about it."
YG Entertainment earlier announced that Blackpink would release a new album in August and would embark on a world tour by the end of 2022.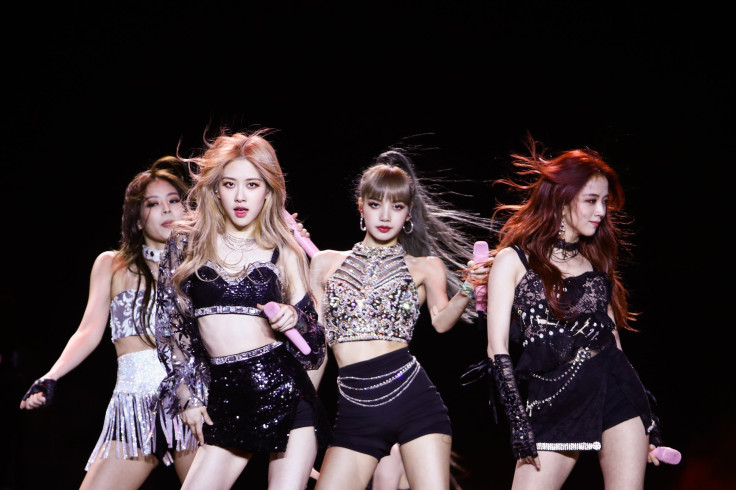 © Copyright IBTimes 2023. All rights reserved.