Ron DeSantis Net Worth: Florida Governor's Assets Grew 20% In 2020
KEY POINTS
Florida Gov. Ron DeSantis revealed his net worth to be $348,832 as of Dec. 31, 2020, in a financial disclosure report
The document also indicated that the politician gained a nearly 20% increase from his 2019 net worth
DeSantis did not list real-estate holdings as he had sold off his Ponte Vedra Beach Home in March 2019 for $460,000
Ronald Dion DeSantis is a Republican politician who has been serving as the governor of Florida since 2019. His recent tax release showed that his net worth and assets increased by 20% in 2020.
The lawmaker's net worth grew from $291,449 that he reported at the end of 2019 to a total of $348,832 as of Dec. 31, 2020. The Republican's assets grew by $57,383, which is nearly a 20% boost from his first year as Florida's governor. The politician's increase in net worth was revealed in a financial disclosure report released Monday on the Florida Commission on Ethics' website.
Elected state officials are given a deadline of July 1 to file annual disclosure reports. They are required to detail their assets and finances as of the end of the prior year. Estimated net worth, assets valued at more than $1,000, liabilities of more than $1,000 and income information are the required details that officials must reveal in the report, Click Orlando reported.
DeSantis listed his salary in 2020 to be $134,181.24 for his position as governor of Florida, as per the Republican's 2020 disclosure. He also revealed that he has a $235,000 asset in a USAA account, a $105,755 asset in a government thrift savings plan and a $30,302 asset in the Florida Retirement System (FRS).
The Republican governor's USAA asset grew by $29,500 from his 2019 disclosure that showed it was worth $205,500. Additionally, his assets in the Thrift Savings Plan and FRS grew by $7,985 and $16,293, respectively.
The report also showed DeSantis made a payment for a Sallie Mae student loan worth $3,605, bringing the remaining balance from $25,830 in 2019 to $22,225 in 2020. The lawmaker notably did not list any real-estate holdings as he lives in the governor's mansion and previously sold off his Ponte Vedra Beach Home for $460,000 in March 2019, as indicated in St. Johns County's property records.
DeSantis' increase in assets and net worth from 2019 to 2020 is a sharp increase from the one he had in his 2018 to 2019 disclosure. During the year that the Republican ran for governor, he had a net worth disclosure of $283,604.52, which was roughly $7,800 less than the following year.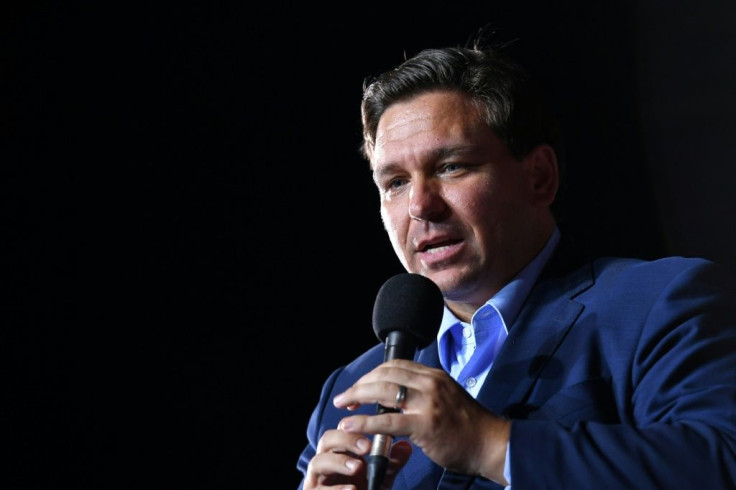 © Copyright IBTimes 2023. All rights reserved.