Rose Monday: German Carnival Mocks Politicians With Satirical Parade Floats [PHOTOS]
Rosenmontag, known as Rose Monday, is one of the highlights of the German Karneval. A similar celebration as Mardi Gras, Rose Monday is celebrated on the Monday before Ash Wednesday to mark the beginning of Lent in Germany, East Belgium, Austria and Switzerland. The carnival is most extravagant in areas of the Rhineland, including Cologne, Bonn, Düsseldorf, Aachen and Mainz.
Each yeah the carnival is celebrated with fancy costumes, dancing, parades, heavy drinking and public displays of floats. Candy or small bottles are often thrown into the crowd at parades.
In the Rose Monday parade in Düsseldorf this year, many of the floats were meant to mock politicians while sending a political message to the crowd. One float features Europe carrying a bag of money and kissing Moammar Qaddafi carrying a barrel of oil. Another politicized float features German Chancellor Angela Merkel and French President Nicolas Sarkozy entangled together in a romantic pose. Yet, another satirical float features Iran's President Ahmadinejad with dynamite in his mouth with the words Nuclear Program written on the dynamite.
Take a look at some of the most satirical parade floats in celebration of Rose Monday.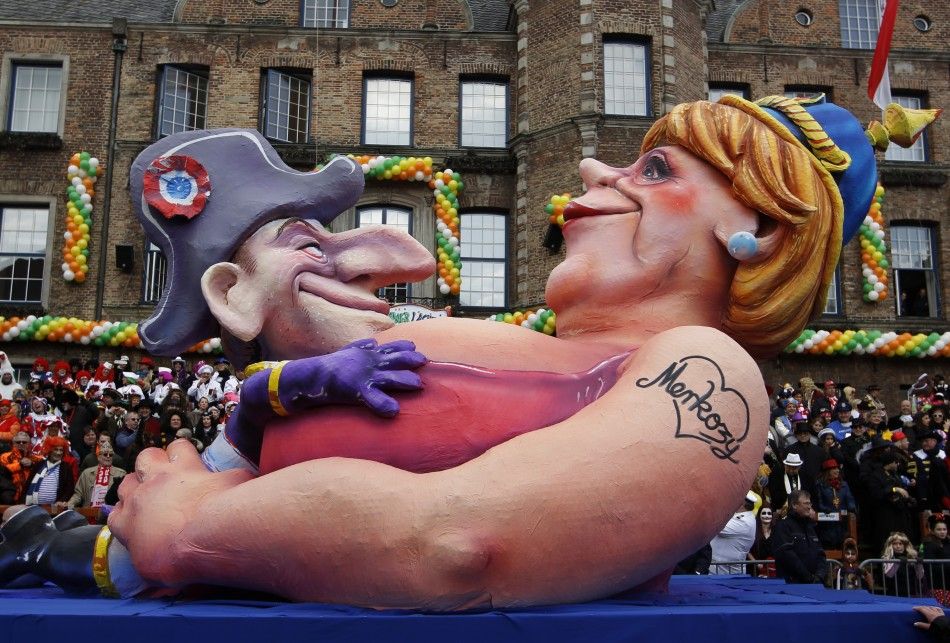 © Copyright IBTimes 2023. All rights reserved.
FOLLOW MORE IBT NEWS ON THE BELOW CHANNELS