Roseanne Barr Accuses Chuck Lorre And Ashton Kutcher Of Stealing Her Jokes For 'Two And A Half Men'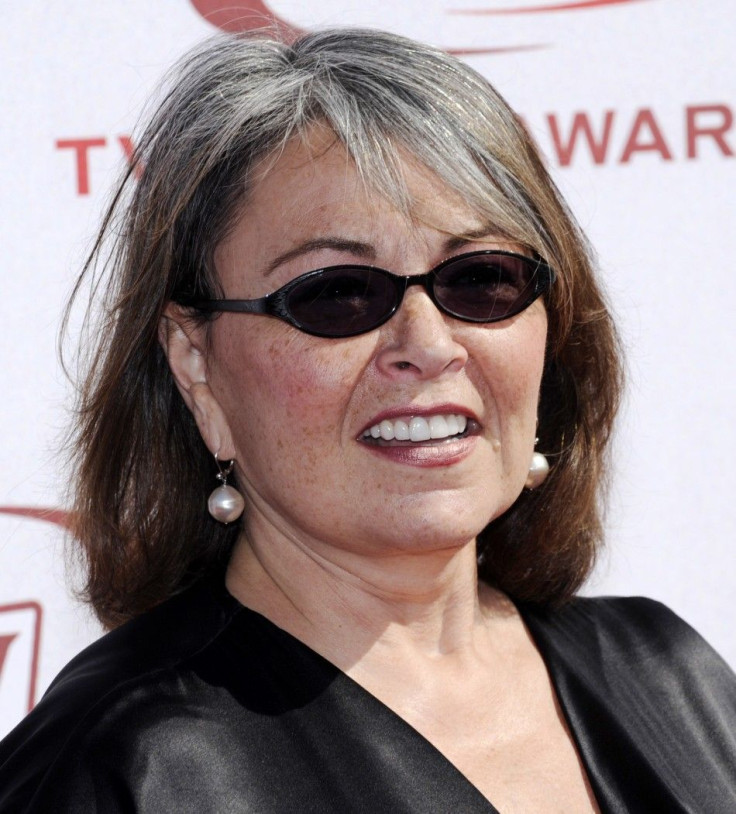 Roseanne Barr has hit out at "Two And A Half Men" creator Chuck Lorre and the sitcom's star, Ashton Kutcher, for allegedly stealing her jokes for Thursday's episode of the sitcom.
On Friday, Barr took to her Twitter account calling both Kutcher and Lorre thieves for "stealing" a joke that was featured on Thursday's episode of the show where Kutcher talks about his character being 91 years old, and says: "I'd imagine that you're wet in the places you used to be dry, and dry in the places you used to be wet."
According to Entertainment Weekly, this line is similar to one Barr has been telling since 2006 about menopause.
"Friends told me that ashton kuchner is stealing my jokes without any sense of being conscious of being a f****g thief. #chucklorre," Barr wrote on her Twitter account on Oct. 4.
She soon directed her wrath at Lorre, stating that he had been making millions by stealing other people's jokes. This is not Barr's first feud with Lorre. Reportedly, they have been fighting ever since he was an executive producer on her ABC sitcom, "Roseanne."
Barr went on to add that she would pursue legal action against Lorre, and if that did not work: "I will force myself 2 watch his shows-& steal his jokes 2-altho NOT many R FUNNY."
On Sunday, Barr was still fuming about the alleged theft, and noted on her Twitter account that she is yet to receive an apology from Lorre. According to reports, no statement has been forthcoming from either Lorre or Kutcher.
Check out a few of Barr's comments on the subject on Twitter here:
"COMICS: BEGIN WATCHING CHUCK LORRE'S SHOWS 2 SEE IF HE STEALS YOUR MATERIAL AS HE DOES MINE- (try hard 2 watch if u can stomach 1 min of it)"
"Chuck Lorre has made MILLIONS-hundreds of millions-YET-he STEALS COMEDIAN'S WRITING-helps himself 2 STEAL other ppl's work w no guilt," she wrote.
"hey, lots of dead comics have material that Chuck cld access 4 five more series."
"I need to do like Chuck Lorre's writers do-watch some stand up and steal some jokes for my new scripts. I could produce ten shows, maybe!"
© Copyright IBTimes 2023. All rights reserved.