Royal Ascot 2012: Hats Off For Hats Worthy Of A Fashion Felony! [PHOTOS]
SATIRE
Thursday marked the third day of the Royal Ascot horse races, known to Americans as a series of days British women wear extravagant hats -- perceived by us across the pond as just plain ludicrous and worthy of a fashion felony -- pretending to watch horseracing just to be in attendance at the social event of the season.
While many wonder why these British fashionistas even don hats in the first place, it is actually a rule set down by the organizers of the Royal Ascot, which states that women should dress in a manner as befits a formal occasion. Among the guidelines: A hat, headpiece or fascinator should be worn by ladies at all times.
So there you have it. Since these Brits are forced to wear hats on their pates, why not find a standout hat, Alice band or other millinery complete with netting, plumage or blooms to cover your noggin? Hats off to these ladies with enough courage to boldly go where no crown has gone before. And we thought Marc Jacobs' giant furball hats straight out of Alice in Wonderland at New York Fashion Week were bad.
In honor of the Royal Ascot, here are photos of the best and worst hats worn by female attendees. Let us know your favorite, or favourite as the Brits say, in the comments below.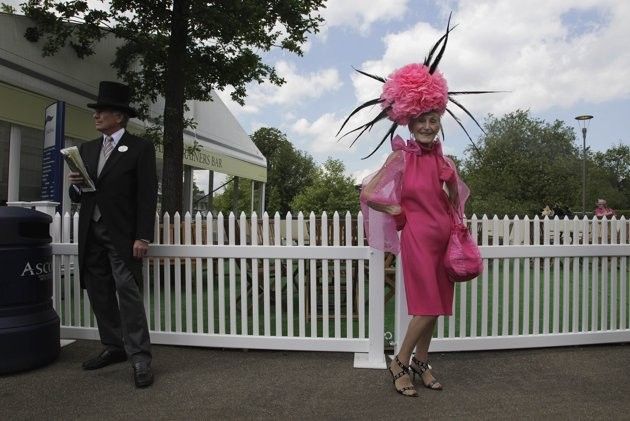 © Copyright IBTimes 2023. All rights reserved.