Royal Valet Sold Seats To Access Prince Charles, Author Says
Prince Charles' valet may have sold seats to wealthy people who wanted access to the royal.
Tom Bower recently made another surprising revelation about Queen Elizabeth II's eldest son. According to the author of "Rebel Prince: The Power, Passion and Defiance of Prince Charles," rich people got the opportunity to sit beside Prince Charles as long as they had the means to donate a huge amount to his charities.
Bower recounted a number of times when wealthy people donated to Prince Charles' foundation and got the chance to sit beside him at a banquet. This started when Cem Uzan, a controversial Turkish billionaire, offered to pay a generous amount just to be near the future king.
"Uzan wanted to play with the big boys and get alongside the Royal Family. He wanted the photograph and the Christmas card," a director of the PR consultancy whom Uzan approached told Bower.
Uzan was reportedly told to approach Prince Charles' valet, Michael Fawcett, if he wanted to get close to the royals. Bower said that while the Prince of Wales could not be seen openly selling access to himself, Fawcett had no qualms in doing so.
Uzan wanted his wife Alara to sit next to the Duke of Cornwall in 2000 during the celebration of the Prince's Foundation. Fawcett said yes, but it came with one condition: Uzan had to donate $282,814. After the event, the shady billionaire's photos with the royals were posted on media sites across the world.
This incident happened multiple times that the phrase "rent-a-royal" slowly began gaining popularity, until a senior civil servant called Prince Charles' private secretary Sir Michael Peat about the concern. Since the issue alluded to royals being open to corruption, he said that Buckingham Palace was no longer for sale.
Following this, Prince Charles stopped selling seats at dinners, but the donors would still be asked to buy a table for around $28,281 and make hefty donations to his charities. A number of billionaires flocked to support Prince Charles as they hoped to be his "friend," but the royal reportedly called them "donors." The next-in-line to the throne did not just benefit from their donations, but from their lavish favors too.
For instance, Prince Charles was once furious that his flight to Washington was downgraded to an airline. He asked Robert Higdon, the head of his charity foundation in the U.S, to reach out to his rich American donors to change this.
They called Joe Allbritton, a banker, to borrow his G5. Allbritton didn't turn them down even if it caused him a great expense. In return, Prince Charles gave Joe and his wife, Barbara Allbritton, an invite to Prince William and Kate Middleton's royal wedding.
In the "Rebel Prince" books, Bower also claimed that Prince Charles has outrageous travel demands that include moving his entire bedroom whenever he has to jet off somewhere. Camilla has her fair share of luxury trip requirements as well, such as private jets, extra security and chauffeur-driven cars.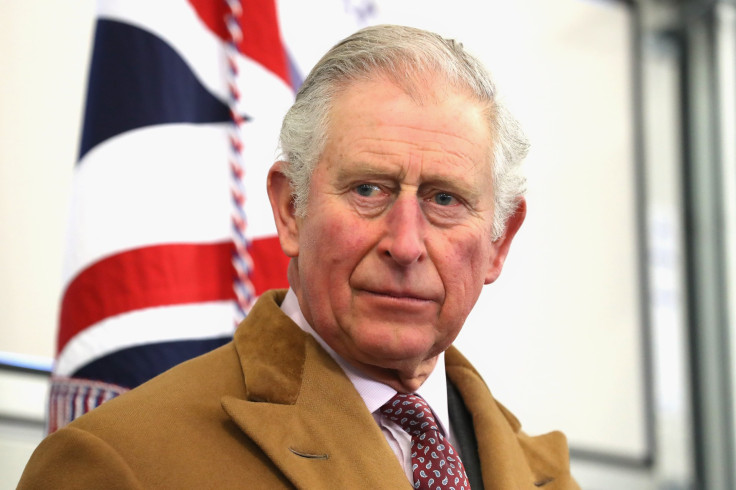 © Copyright IBTimes 2022. All rights reserved.
FOLLOW MORE IBT NEWS ON THE BELOW CHANNELS