Rubies And Diamonds: A Thank-You Gift For Mrs. Claus
Sponsored content from Modern Luxury
Now that all the sugarplums, iPhone Xs and lumps of coal have been safely distributed, and as the elves clock off to spend their well-earned holiday bonuses on a little post-crunch R&R, the Clauses are finally free to take a deep breath (and perhaps a deep swig of mulled wine) and turn their attention to each other. May we suggest a few little somethings in their favorite colors?
Takat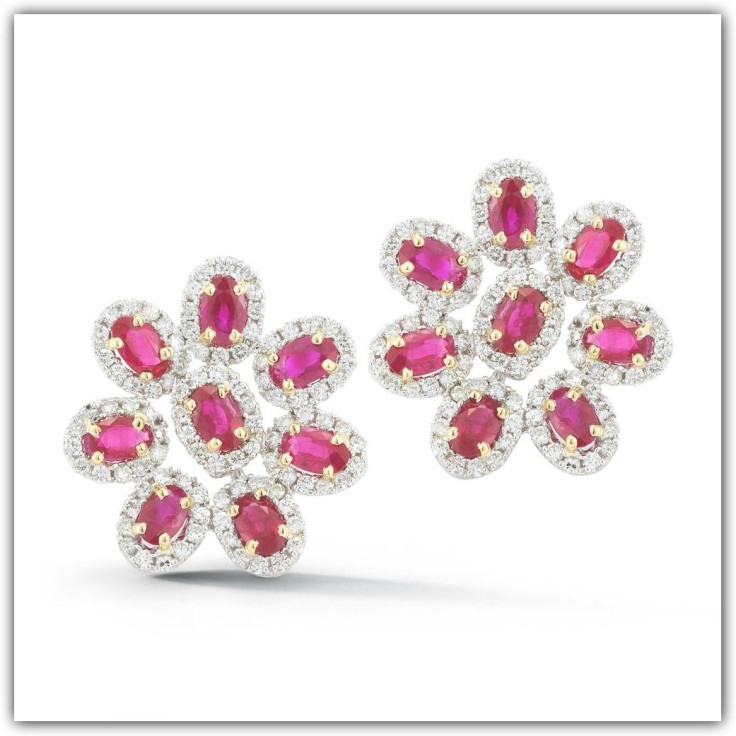 Flowers are always the right fit, but with the reindeer sleeping it off, getting roses to the North Pole is a logistical nightmare, not to mention that cut flowers have such a short lifespan, it hardly seems worth the trouble. Flowers crafted in gold, rubies and diamonds, on the other hand, such as this sweetly charming pair of earrings from TAKAT, have no such problems. With 5.21 carats of rubies and 1.84 carats of diamonds, this festive set will bring a welcome burst of mid-June to the end of December.
Bulgari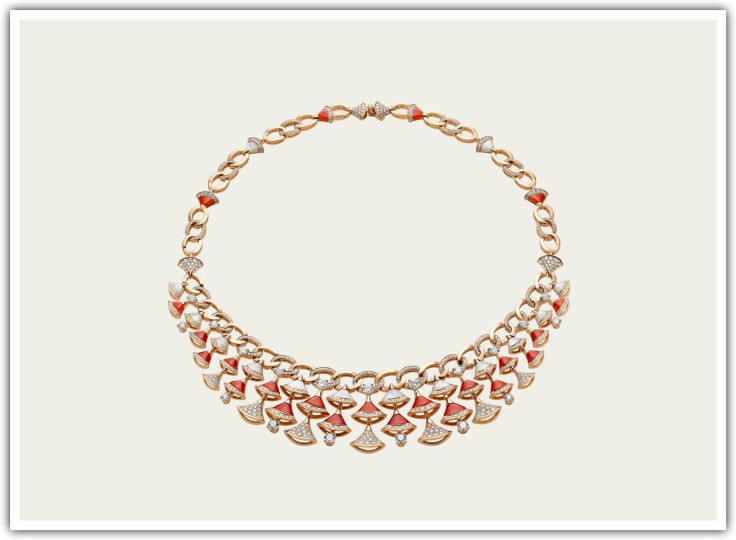 Maybe a vacation to Rome is in order after the grueling cold of the North Pole in December? The Divas' Dream collection sports a fan-shaped motif inspired by the mosaics of the Caracalla baths, with pavé-set diamonds, mother-of-pearl and warm red carnelian playing off 18-karat rose gold to conjure up the welcoming sun of the Eternal City.
de GRISOGONO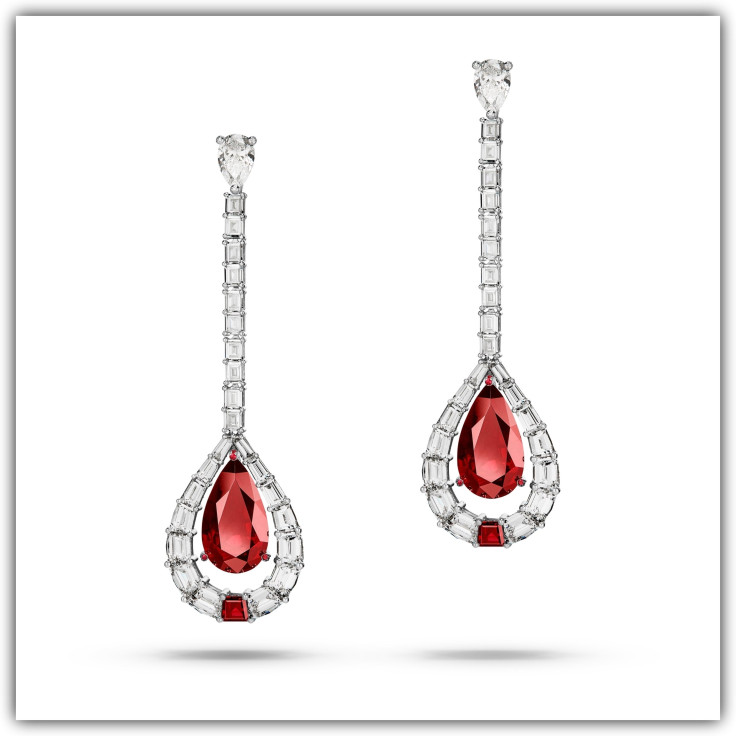 A simple motif—baguette-cut diamonds descending in a straight line from the earlobe—gets complicated with the addition of a drop-shaped ruby at the bottom. Unusually understated for the flamboyant Genevan jeweler, the earrings hint at the extravagant imagination behind their design with a calibré-cut diamond silhouette for the precious red stone, a motif that incorporates a single ruby, as if the exuberance in the main motif were just slightly bubbling over. The perfect accoutrement for any Arctic New Year's Eve parties.
Boucheron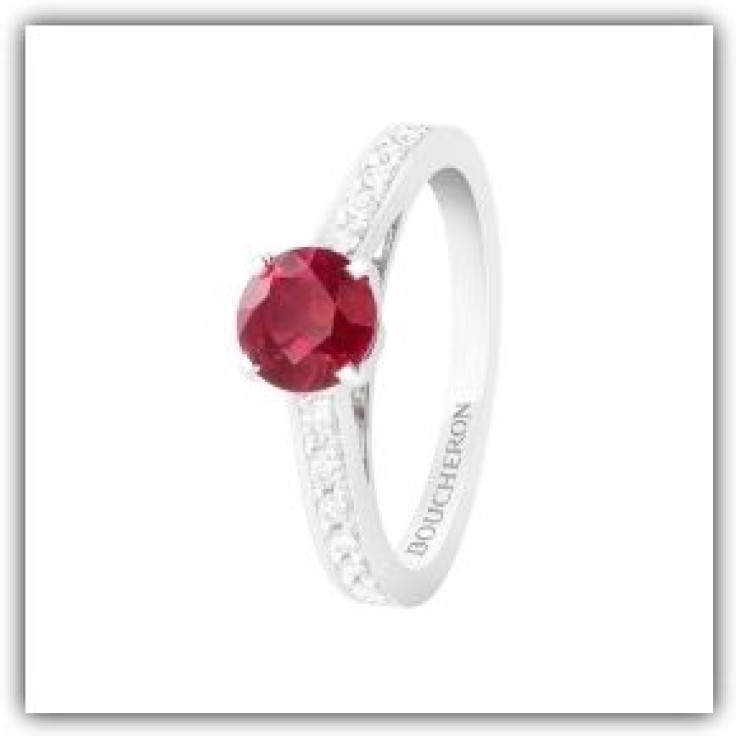 Maybe it's time for Santa to ask Mrs. Claus to marry him all over again? Boucheron's Beloved solitaire ring would make a superlative supporting case. Designed as a tribute to passion, the 18-karat white-gold ring uses 14 diamonds to enhance the shocking brilliance and amazing color of its central round-cut ruby (1.2 carats). An additional two diamonds are set into the sides of the ring, for Mrs. Claus's eyes only…
Bayco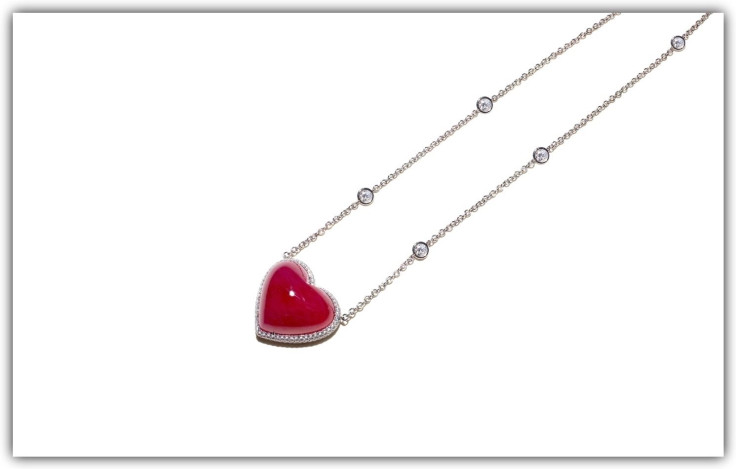 In a similarly romantic vein, the shaped cabochon ruby on this Bayco pendant pays tribute to a legendary love between two people known for their big hearts. A diamond-set platinum chain and micropavé surround set off the flawless crimson of the 37.39-carat Mozambique ruby heart, which practically beats with selfless goodwill.
Jacob & Co.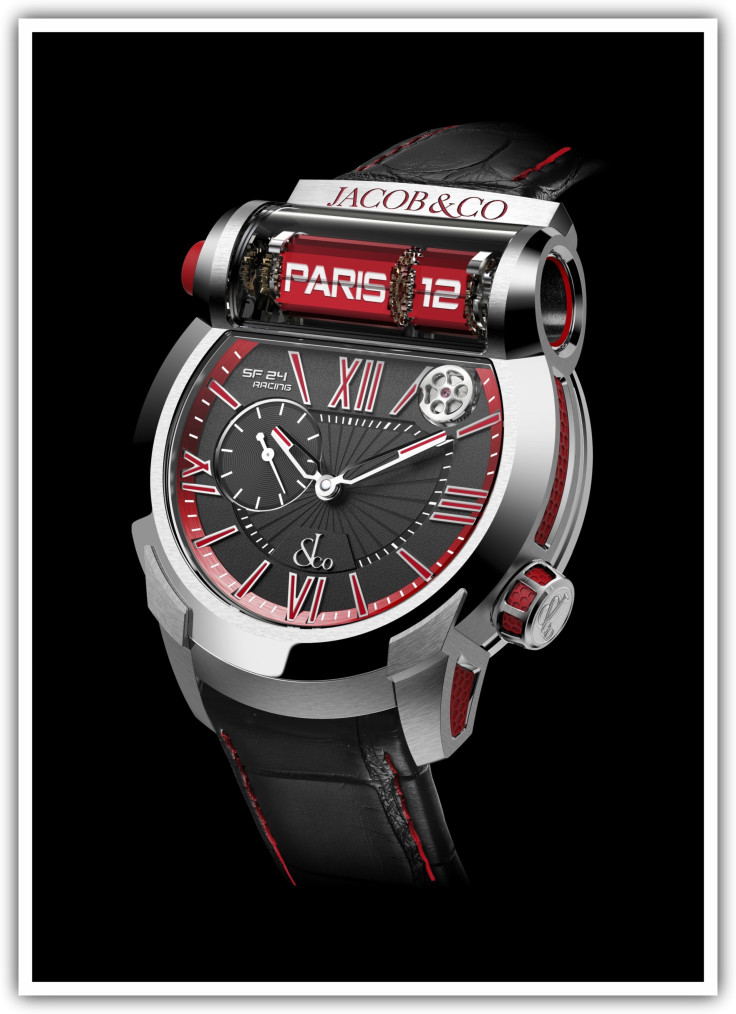 If Christmas teaches us anything, it's that giving can be more fulfilling than receiving, and who knows that better than Mrs. Claus? She has probably had her eye on Jacob & Co.'s Epic SF 24 Racing watch for a while. The world-time display up top is perfect for a world traveler who has to know exactly what time it is at any spot on the globe, and we all know how Santa feels about the red-white-black color combo. The grade-5 titanium case won't add too much extra weight to his sled, either.