Rudy Eugene: No Bath Salts Found In 'Miami Zombie's' Toxicology Test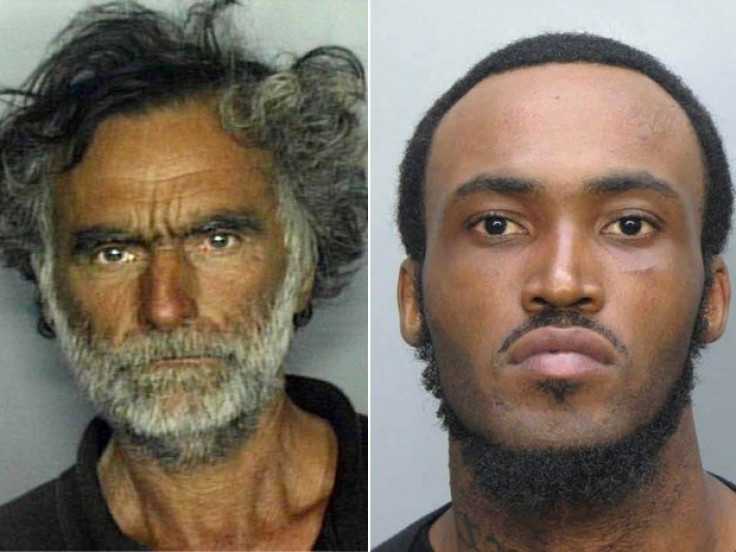 No traces of bath salts were found in the body of Rudy Eugene, the so-called Miami Causeway Cannibal. Rudy Eugene was soon dubbed as the Miami Zombie, and incited hysteria about a zombie apocalypse after he was taped tearing off nearly 80 percent of a man's face.
For the past month it has been assumed that Eugene, who was killed by police, was under the influence of bath salts and that they were to blame for his psychotic attack on a 65-year-old homeless man, Ronald Poppo. But the only drug found in the system of the Hannibal Lecter-like attacker was marijuana, according to a full toxicology report by the Miami-Dade County, Fla., medical examiner.
The department's toxicology laboratory has identified the active components of marijuana, the medical examiner said in a statement, NBC Miami said. The laboratory has tested for but not detected any other street drugs, alcohol or prescription drugs. ...This includes cocaine, LSD, amphetamines (Ecstasy, Meth and others), phencyclidine (PCP or Angel Dust), heroin, oxycodone, Xanax, synthetic marijuana (Spice), and many other similar compounds.
Rudy never drank alcohol or used drugs around me, Yovonka Bryant, Eugene's girlfriend, said at the news conference. I only ever saw him smoke a marijuana cigarette once.
It turns out she was right.
The medical examiner's office asked for outside help from an outside forensic toxicology reference laboratory to help determine that the common ingredients of bath salts, a synthetic amphetamine cocktail, were missing from Eugene's lifeless body, CBS Miami reported.
Within the limits of current technology by both laboratories, Medical Examiner Dr. Bruce Hyma said in a statement, marijuana is the only drug identified in the body of Mr. Rudy Eugene.
Eugene, 31, made national news on May 26 when he brutally attacked Poppo while he was completely naked in the middle of the day near Miami's MacArthur Causeway.
When police arrived at the scene, Eugene refused to stop tearing off pieces of Poppo's face and instead growled at them while Poppo's bloody flesh dangled from his mouth. Authorities were forced to shoot and kill Eugene in order to get him away from Poppo.
It's also been revealed that Eugene never actually ingested any of Poppo's flesh, as first assumed. When medical examiners opened up Eugene's stomach, they found traces of marijuana and undigested pills, but no flesh, the Miami Herald stated.
So if it wasn't bath salts, what was it that forced Eugene to attack Poppo in such a gruesome manner?
© Copyright IBTimes 2023. All rights reserved.