Rudy Giuliani Claims He Pushed Hunter Biden's Hard Drives On FBI During Raid
Rudy Giuliani has finally broken his silence on the FBI raid that seized computers and hard drives from his apartment and office. In an interview with Fox News' Tucker Carlson, Giuliani said that he repeatedly tried to get the agents to take one piece of technology in particular: the hard drives allegedly proving Hunter Biden's misdeeds.
"At the end of the search, when they had taken about, I would say, seven or eight electronic items of mine ... they weren't taking the three hard drives, which of course, are electronic devices," he said. "I said, 'Well, don't you want these?' And they said, 'What are they? I said, 'Those are Hunter Biden's hard drives. And they said 'no, no, no."
Giuliani apparently continued offering the hard drives three more times before the agents became "perturbed."
He suggested that the agents didn't actually know what was on the drives and simply taking his word for granted.
"They relied on me, the man who had to be raided in the morning, because -- I'm going to destroy the evidence? I've known about this for two years, Tucker," he added. "I could have destroyed the evidence. The evidence is exculpatory. It proves the president and I and all of us are innocent. They are the ones who are committing -- it's like projection. They are committing the crimes."
The hard drives were one of many long-shot efforts by Donald Trump's legal team to sink the candidacy of Joe Biden during the presidential election.
Supposedly containing evidence of Joe Biden's corruption, the hard drives faded from headlines after questions emerged about their veracity. The legally blind computer repairman who provided them skipped town after receiving death threats and some concerns were even raised that the entire affair had roots in Russian intelligence.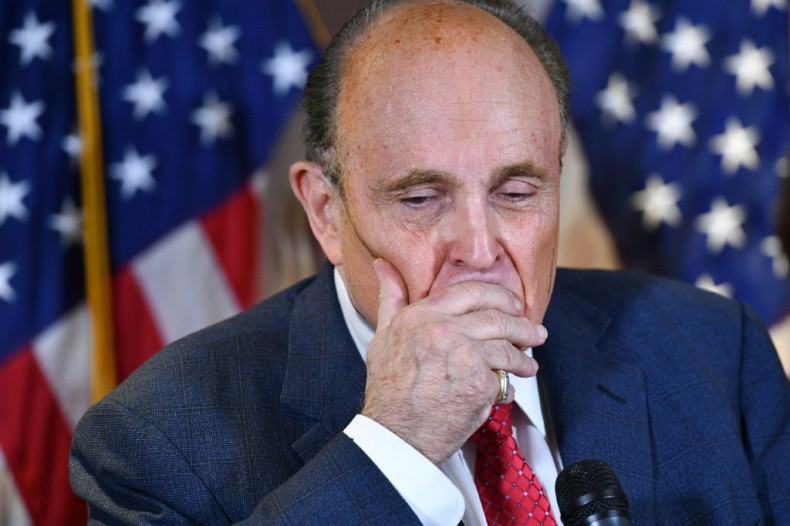 As for why the agents weren't interested in them and why they reportedly took Giuliani's word on identifying them, it's difficult to speculate on how much information the FBI had going in and what the limits of its search warrant were.
Former FBI Deputy Director Andrew McCabe told CNN it was possible that the purview of the FBI's warrant precluded them from taking anything not mentioned in the search warrant for the investigation, which is concerned with allegations that Giuliani had undue ties to foreign interests while working for Trump.
"It's always tough interpreting what Mr. Giuliani says, but it's important for your viewers to know that search warrants are written very specifically," he said. "You have to tell the judge exactly what evidence you think you'll be able to find at the location being searched."
© Copyright IBTimes 2022. All rights reserved.